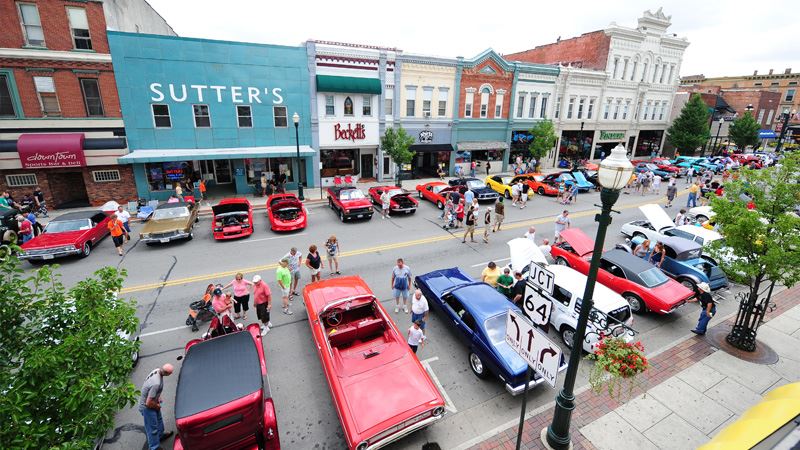 10 Best Places to Raise a Family – Bowling Green, Ohio
The three "A"s, affordability, amenities and accessibility, come to mind when thinking about Bowling Green, Ohio. These three characteristics helped the city make the cut on a recent Livability report. In an effort to name the top cities for families, Livability sought to discover why children and parents have more advantages in some cities (Bowling Green) over others.
Located in the center of Northwest Ohio, Bowling Green is the county seat for Wood County and is home to the BGSU Falcons, boasts a thriving downtown, and is host of the Black Swamp Arts Festival, one of the best festivals in the Region. Additional family advantages in Bowling Green are the shorter commute times and the accessibility to world class cultural venues like the Toledo Museum of Art, the Toledo Zoo and the Imagination Station. Even closer to home, families are often invited to the BGSU campus to enjoy the planetarium, summer camps, and an entire spectrum of sports, educational, and entertainment opportunities.
Packed with amenities that rival many cities in America, one might expect affordability to fly out the window. Surprisingly, the average cost of a house in Bowling Green is nearly $60,000 less than the national average, and the cost of living also beats the national average. Many of the Region's top employers are within a twenty minute drive (or less) of the city, which makes career potential endless, and the unemployment rate is 2% lower than the national average.
A favored city by many, Bowling Green residents definitely recognize that It Matters Where You Make It ®, and they are proud to call BG home.