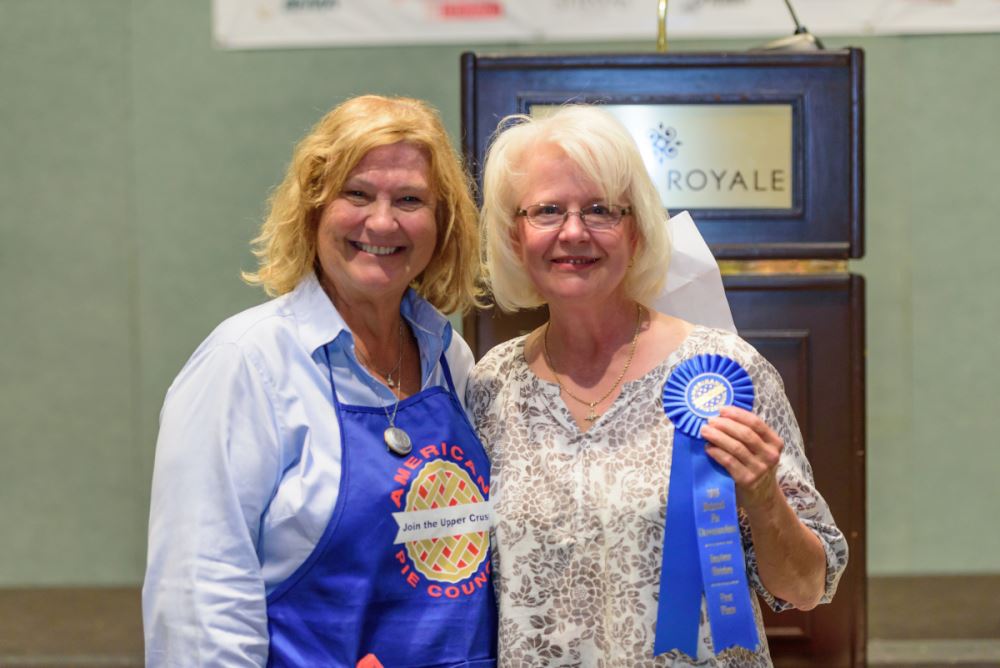 A Slice of Charity and Award Winning Pie
Grace Thatcher, a local woman from Delta, has pledged $5,000 in award winnings to a mission for children.  Grace recently traveled to Orlando Florida and challenged 238 amateur bakers at the 2016 American Pie Council's National Pie Championships.  She took top honors as Amateur Best in Show for her "Totally Biscoff Pie", and to make an incredible honor just a bit sweeter, has vowed to donate her prize money to children in need.
"I'm so excited to have won this year. It's encouraging and gratifying to be recognized with this award.  Also, I've been saying for years that if I ever won, I would donate the $5,000 prize to a mission for children.  I'm so happy because now I get to do this!"
Grace isn't a new face on the local or national baking stage. Just last year her "Nuts About Apple Pie" earned first place in its category at the Championships and was Best in Show at the Ohio State Fair. She has been competing in the national competition off and on for nearly two decades, and has been a regular since 2010.
Her inspiration was drawn from a familiar treat. She wanted to create something original and realized she'd never had a pie that included biscoff, so she took to the kitchen to figure out how to best incorporate the airline staple in a pie.
"Pie is the cornerstone of American kitchens, bringing family, friends and loved ones together year after year over a simple, delicious piece of our nation's heritage," said Linda Hoskins, Executive Director, American Pie Council.
Try Grace's Award Winning "Totally Biscoff Pie" Recipe