Toledo is One of the Most Affordable Places to Raise a Family in the United States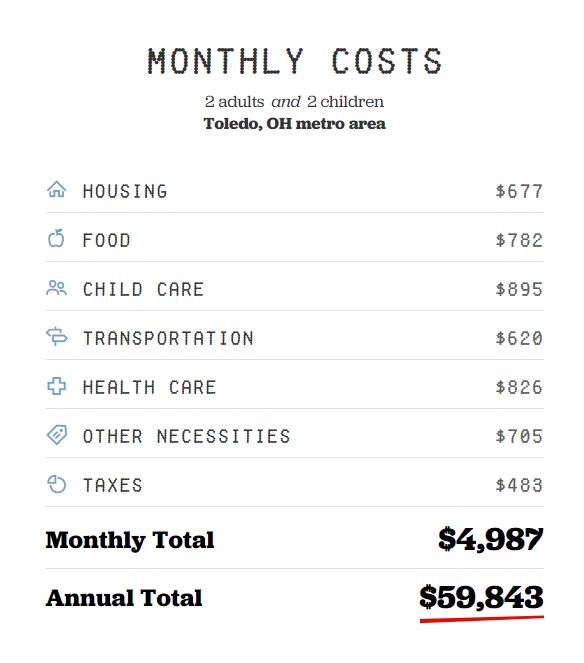 The Economic Policy Institute has calculated a basic cost of living analysis for over 600 communities and regions.  
With its low cost of living, Toledo lands near the top of the list for affordability for families looking to live a decent yet modest life.
In Toledo, the average family with 2 adults and 2 children pay just under $60,000 per year ($4,987 per month) for expenses including housing, food, child care, transportation, health care, taxes, and other necessities.
Family Budget Fact Sheet for Toledo