Kuhlman Corporation Recognized by Ohio Secretary of State
Kuhlman Corporation, located in Maumee, Ohio, has been offering "quality, service, expertise, and integrity in construction products since 1901." A fifth-generation family business, Kuhlman was recognized in June by Ohio Secretary of State John Husted for being an important "centennial company" in Ohio. Their exceptional commitment to their customers has made them one of the most widely sought after concrete companies in the area.
"We are honored to have received this recognition from the Ohio Secretary of State's office. As a fifth-generation family business, it is gratifying to see that our emphasis on employee teamwork and serving our customers well each and every day is paying off." - Tim Goligoski, Kuhlman Corporation
The staff and leadership team at Kuhlman understand that in Toledo, "It Matters Where You Make It ®." In fact, you've probably seen their concrete truck spinning through your neighborhood at some point boasting that statement.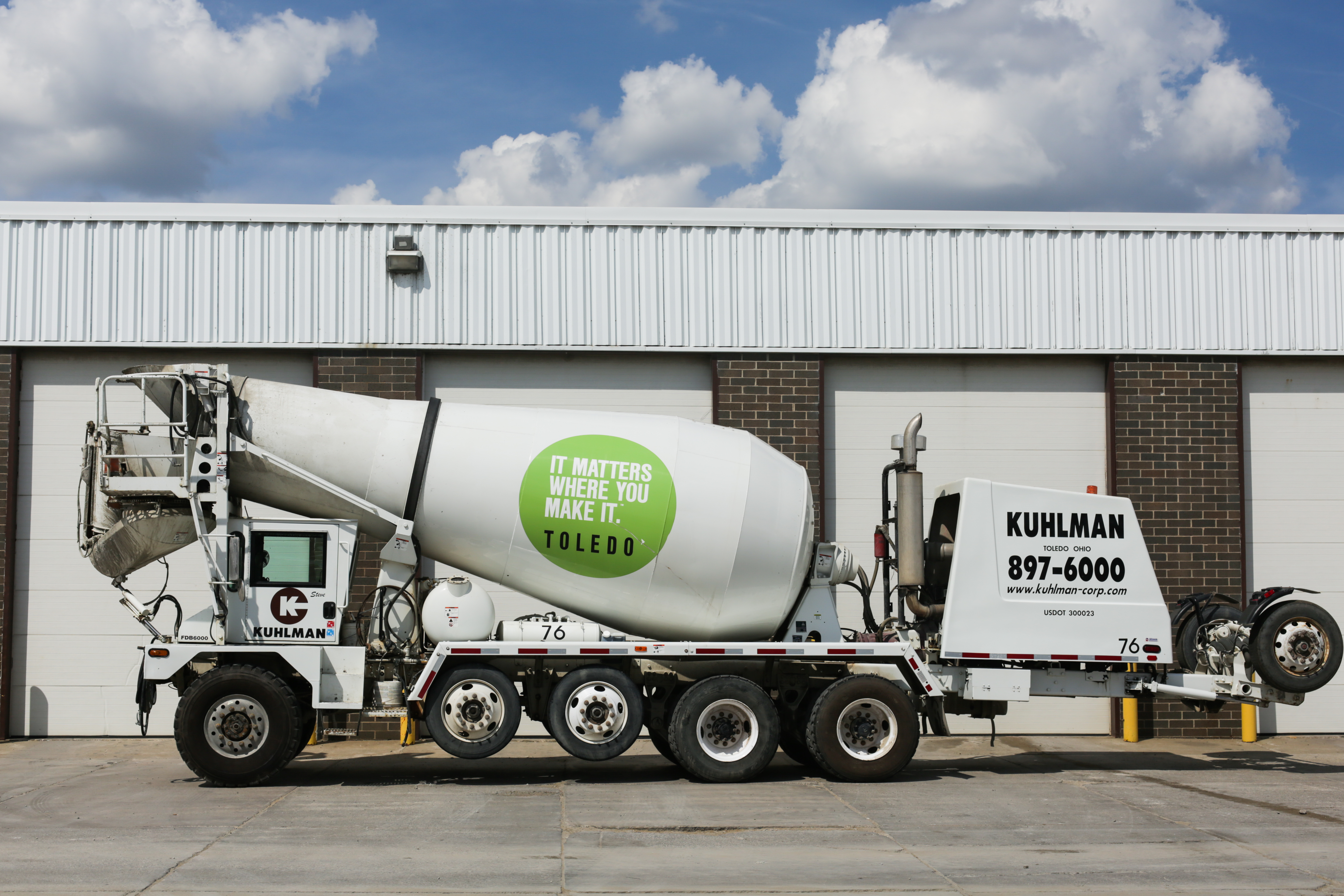 The largest producer of ready-mixed concrete and the leading supplier of quality construction aggregates in Northwest Ohio, Kuhlman is the go-to corporation for projects in the Toledo Region. Their portfolio is quite extensive; for over 100 years they have been building Toledo and the surrounding communities. It's almost a sure fact that you've come in contact with their concrete at some point in your life – at a Mud Hens Game in Fifth Third Field, driving over a bridge on the highway, exploring the University of Toledo, or touring the Toledo Zoo.
Read the Ohio Secretary of State Profile
It Matters Where You Make It ®