Owens Corning & Cherry Street Mission Partner to Create School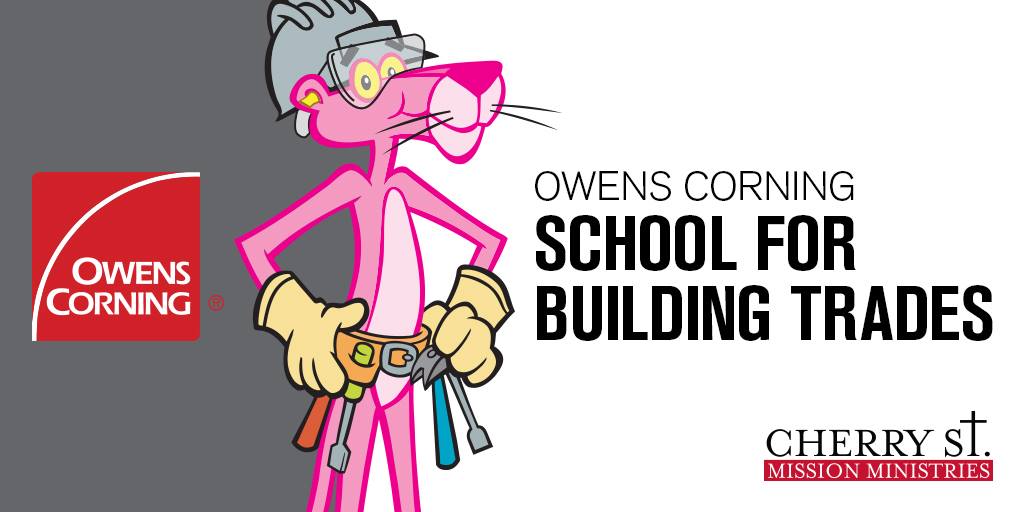 The Owens Corning Foundation has announced an historic $500,000 donation to Cherry Street Mission Ministries to establish a new building-trades program.
The partnership is well suited. Owens Corning, a Fortune 500 company headquartered in Toledo, develops, manufactures and markets insulation, roofing and fiberglass composites.  Cherry Street Mission Ministries serves the underemployed and impoverished in the Toledo community through  training and support.
The announcement was made in a joint news conference at the Life Revitalization Center in downtown Toledo. It is fitting that the announcement was made in February, which is known in educational circles as "career and technical education month."
According to the Associated General Contractors of America, some of the most in demand positions are those that require carpentry, electrical, and plumbing skills. The new school will provide vocational training in these areas, as well as general construction.
The school, which will be named the "Owens Corning School for Building Trades", is expected to open this fall.
Photo Credit: Owens Corning