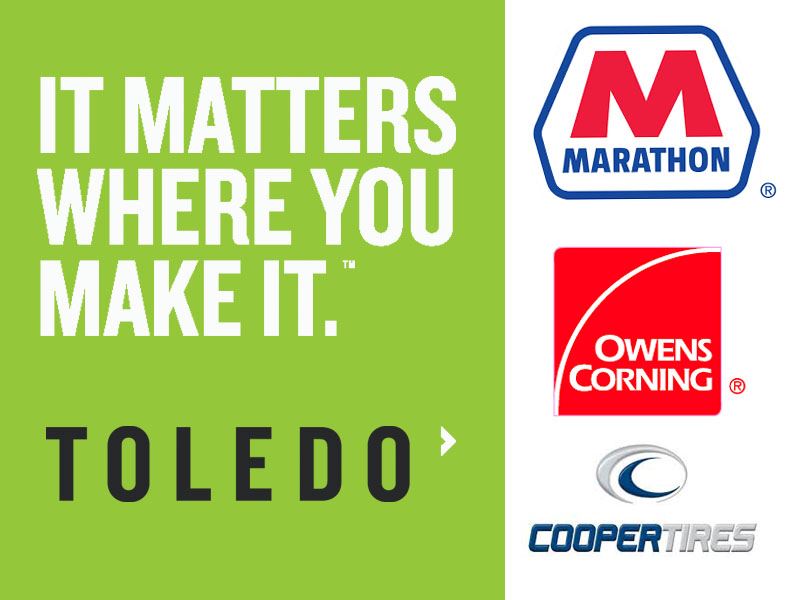 Three Toledo Region Companies Make Forbes Best 500 Employers List
Three Toledo Region companies recently made the Forbes Magazine 'Best Large Employer' list due to their commitment to employees and company culture.
Forbes conducted an extensive national survey of workers last fall with the help of online statistics provider Statista. Surveyed U.S. workers were asked to rank their company based on thirty different attributes. According to Forbes, "Employees across the U.S. are in the best position to say which companies and organizations are offering the strongest opportunities, so we asked them." The list boasts large employers (5,000+ employees) across 25 industries and features only the best 500.  From universities and government agencies to corporate giants, the Toledo Region's Marathon Petroleum Corp. has positioned itself as America's Best Employer. On a list where company culture was a universal concern, many people expected to see companies that incorporate office "playgrounds" complete with climbing walls and napping stations top the list, but the Toledo Region has made the list three times due to the regional culture of treating employees well, dedication to growth, and promoting a safe, fun and inclusive workplace.
Marathon Petroleum Corp. is the BEST large employer to work for in the United States. The survey uncovered that Findlay's Marathon Petroleum Corp. sets itself apart from other large employers including Google, Costco, USAA and Facebook. Employees within the corporation painted a picture through their answers where Marathon Petroleum is committed to image and diversity and dedicated to providing competitive wages and a great workplace. Company culture at Marathon begins at the top with CEO Gary R. Heminger. He started at Marathon at age 21 and was treated with respect and dignity, traits that he instills in his 45,000+ U.S. based employees. It is impressive that Marathon Petroleum has been named America's Best Employer for cultivating a great work atmosphere. In addition to employee commitment, they've worked hard to triple their annual dividend, all while making big acquisitions over the last three years.
With headquarters in the heart of downtown Toledo, Owens Corning came in at No. 138 nationally and No. 4 out of Ohio companies that made the list. The engineering and manufacturing firm is led by President and CEO Michael Thaman and employs 14,000 people. On their website, VP of Science and Technology, Jose Mendez-Andino, states "I work at a Global and Inclusive company where local ingenuity translates into worldwide impact." With an entire website dedicated to sustainability and employees, it's no wonder Owens Corning is among the best employers nationwide. They are committed to their people and their community, outlined by their goals of diversity, safety, health and well-being, and strategic philanthropy. According to a message from Thaman on the website, "At Owens Corning, we're continuously working to lessen our environmental impact, support our communities around the world and encourage our employees to live a sustainable, healthy lifestyle."
Based in Findlay, Ohio, Cooper Tire & Rubber Co. is another corporate gem within the Toledo Region. Ranked for their commitment to employees and passion for growth, Cooper promotes an exciting workplace environment. According to their website, "At Cooper, we offer a vibrant and collaborative culture where our employees have the opportunity to make a difference every day-at work, and in the surrounding communities in which we operate." Chairman, President & CEO Rob Armes believes that the 8,800 people that Cooper employs are the key to the company's success.
A common thread among these three Best American Employers is not their industry, but rather their commitment to their people and their community. It is exciting that they call the Toledo Region home.
#ITMATTERSWHEREYOUMAKEIT
P.S. – These amazing companies are hiring – check out their career websites: