Toledo Symphony Featured in Publications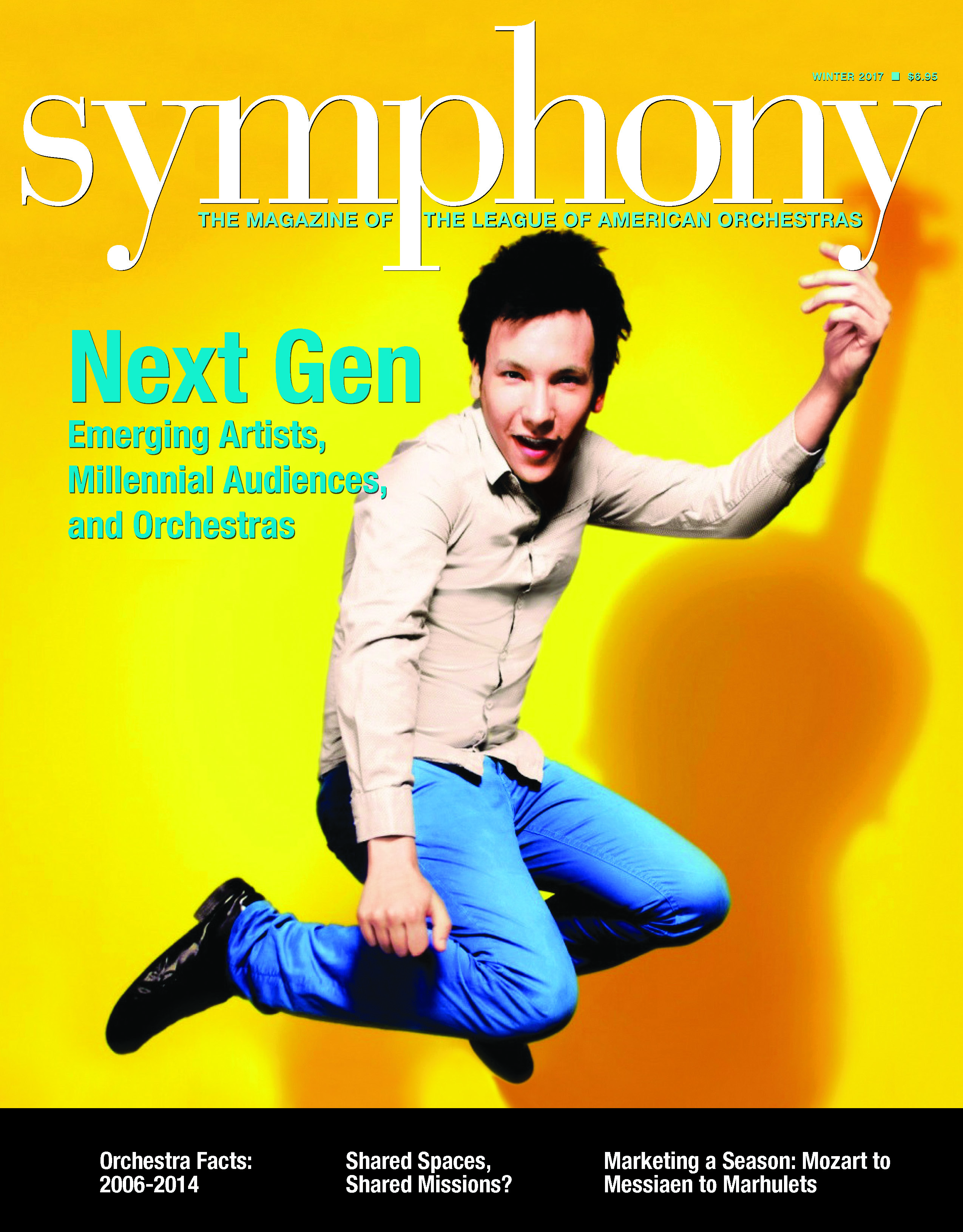 The Toledo Symphony Orchestra's Nov. 12 collaborative concert with the National Arab Orchestra is profiled in the Winter 2017 issue of Symphony magazine, published by the League of American Orchestras. An article headlined "Midwest Dialogues" told of "Mideast x Midwest, A Dialogue of Music, Food and Fun at America's Crossroads," at the Valentine Theatre. The concert included an opera singer who had been a Syrian refugee and two Toledo high school choirs singing in Arabic. There was a photo of a line of men and women dancing in the after-concert reception.
Print copies of Symphony are sent to member orchestras and organizations in Canada and several other countries. Those include eight Canadian orchestras, four in Australia, two in New Zealand, and one each in Brazil, Hong Kong, Indonesia, and Russia. The online version at symphony.org is available all over, free of charge.
The TSO's Feb. 3 and 4 "Sarah Chang and West Side Story" concert was included in the February online issue of Ohio Magazine's featured events section. The magazine will feature the TSO's upcoming concerts "Pat Benatar and Neil Giraldo" and "Westwater Arts: Our National Parks" in its March and May, respectively, print and online issues.
It Matters Where You Make It ®