Urban Innovator 

—
Lexi Staples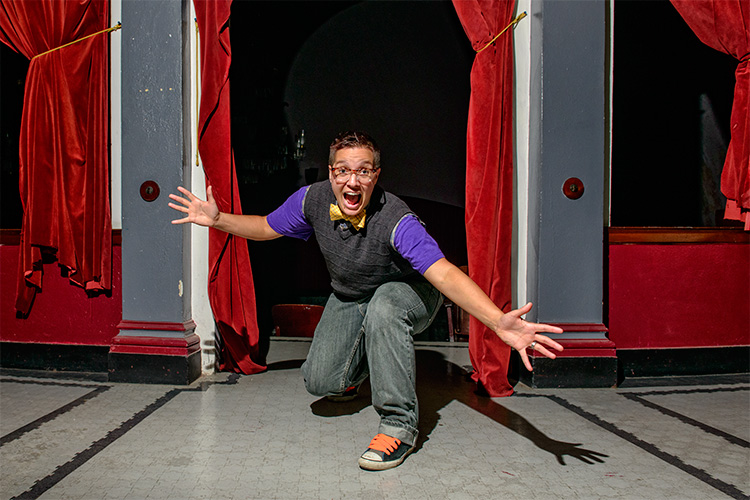 Building the city's Pride and arts communities
Toledo Pride started in 2010 with a $500 budget, a little help from friends and 2,500 attendees. The annual LGBT pride event has taken off since, with 20,000 people attending last year.
Lexi Hayman-Staples, the executive director of Toledo Pride, says that planning an event as large as Pride, which includes a parade, 5K run, musical entertainment and more, is a big task.
"Every year we're not prepared for what happens," she says. "The second year we had almost 5,000 people and it's just kind of grown like that the whole time. It's like a little rainbow weed that you can't pull, so we just keep going."
Organizing such a big event can sometimes be tricky, no matter how much planning goes into it. Of course, Hayman-Staples has plenty of help, but a lot of duties and decisions ultimately fall to her. One year the portable toilets overflowed and she made the decision to duct tape them shut — which eventually led people to use the plumbed toilets that were available in another area of the park. Crisis averted — just one of many she's dealt with over the years.
For Hayman-Staples, Toledo Pride has been about bringing people and resources together since the very beginning. Equality Toledo reached out as she was planning the first Toledo Pride and other organizations have gotten involved along the way, she says, including sponsors like Fifth Third Bank, Owens Corning and the Toledo Area Regional Transit Authority.
"We just keep trying to be more accessible to everyone," Hayman-Staples says. "The first year I think we had 10 vendors and nonprofits and [now] we're well over 100. The first year there was, like, a pizza stand. Last year we had 13 food vendors, so it's just like everything has had to grow with the event growing."
There are more resources for LGBT youth in Toledo now than when she was a teen, Hayman-Staples says, noting that there are also more communities for people to get involved in. Overall, Hayman-Staples says Toledo is a city of acceptance.
"I think like any other city, we have a lot of work to do, but I'm just so happy to see so many people just asking questions and getting involved," she says.
Hayman-Staples grew up in Toledo's Old West End, moved to Michigan with her family and graduated from high school there, but came back as soon as she could.
"I had a really good experience here as a kid and I really just wanted to be here," she says. "There's a lot going on and I wanted to be a part of it."
Now she's a part of the city in a big way. In addition to her work with Toledo Pride, Hayman-Staples is the executive director at the Collingwood Arts Center. Her two worlds collide with Pride Center 419, a free community space within the Arts Center where groups can host meetings and other events. Hayman-Staples says that most of the groups hosting meetings at Pride Center 419 are LGBT-focused, such as the Toledo Area Transgender Support group (TATS). Pride Center 419 also has a hygiene pantry to help those in need and encourages donations from community members.
Opened in 1984, Collingwood Arts Center focuses on creativity and arts in the community. Once home to an artist residency program, the Arts Center now focuses on art events, theater shows and renting space to artists and community groups.
"I started in 2014 and it's just been really, really cool to be here," Hayman-Staples says. "The residency program closed the building for that chapter, but has opened up some accessibility to be able to rent more spaces like the theaters and work on different areas, so it's been really cool to be a part of this resurgence and art in this area."
Looking to the future, Hayman-Staples is excited about what she sees happening at the Arts Center, from more free arts programming to more community partners getting involved.
"Collingwood Arts is really just going through some really vital changes and we just are seeing so much life and so much interest in what's going on here and it's been really, really fun," she says.
Toledo Urban Innovator Gallery
—