Libbey
As an Americas-based business with a global reach and exemplary customer service, Libbey delivers the finest glassware and tabletop to the world. We're redefining fine tabletops through the creation of glassware, tableware and flatware with unparalleled beauty and durability.
We are proud of our Midwestern grit and the entrepreneurial spirit of our hometown in Toledo, Ohio where we oversee the manufacturing of environmentally responsible glassware and tabletop products.
Our products instill confidence in our end users to empower consumers to celebrate life's moments. Whether it's enjoying a cold beer with a coworker after a long day at the office, a casual night out with friends or family, or a special occasion with that certain someone, Libbey makes every moment one to remember.
Glass is the earth-friendly solution for today's sustainably minded lifestyles, because everything tastes better in glass – naturally.  We're dedicated to increasing our environmental sustainability and we're transparent about the progress we are making.
We're artisans who believe that form and function can combine to create beautiful sensory experiences that enhance every occasion. Because we know that total tabletop solution should begin with the menu in mind.
Our designers, engineers and artisans are meticulous in their resolve to produce the finest tabletops for the makers of drinks, the makers of meals, and the makers of memories.
 Libbey: Made for Makers, by Makers since 1818.
Come make with us. 
---
Job Perks
Health and welfare benefits
401k with matching
Generous paid time off
Tuition assistance
Flexible work arrangements
Developmental opportunities
EPIC Toledo membership
Work-life balance
Diverse and inclusive culture
---
Featured Employee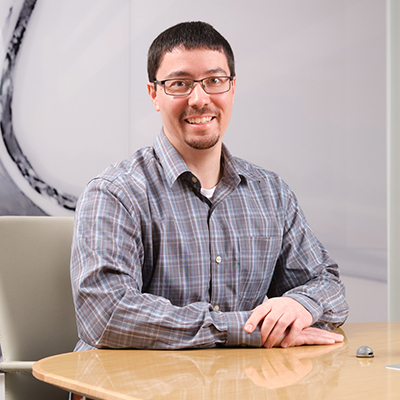 Nate Hawkins
Master Scheduler
"Working at Libbey, I've become a part of one large international family focused on the same goal of servicing our customers with the highest quality products.  Being a native Toledoan, it has come with great pride to be a part of a company who helped name Toledo the Glass City and has been in the area for more than 120 years," said Nate, who has been with Libbey for 2 years, has worked at other home-town employers and attended college within our region's higher education network, receiving degrees at both Owens Community College and Lourdes University. 
"Libbey's diverse culture has given me countless opportunities to work with supply chains around the world, in China, Europe, Mexico, the United States, and right here in Toledo where it all began for me and continues today.  I really enjoy how Libbey is flexible with my schedule, especially throughout 2020 and through today, to allow me to take care of my family needs at home while still accomplishing my goals at work.  Everyone I've worked with at Libbey has been very attentive to taking care of me, while also taking care of our stakeholders, which is valuable beyond dollars and cents.  The strong commitment to our customers, employees, and community is what makes me look forward to being with Libbey for many years to come."