In the Limelight

—
Bill Laranga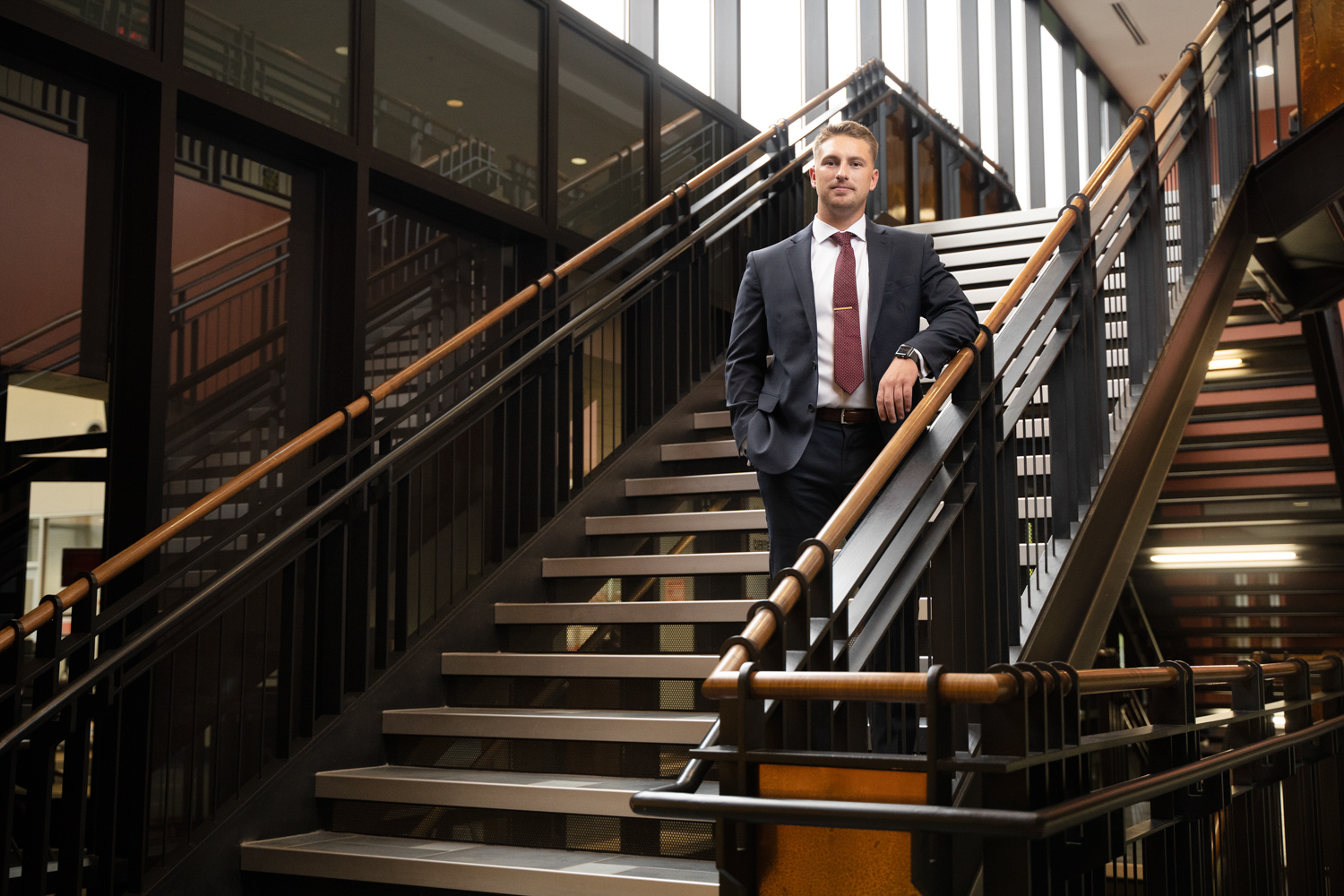 Bill Laranga gives young athletes the gift of play
No matter how far you look into his past, sports always played a central role in Bill Laranga's life.
When he moved out of his native state of New Jersey to Maumee at age 9, Laranga adjusted to his new life in a new state through sports and his relationship with his brother, Frank, which Laranga says grew exponentially during the move. And while sports motivated him, school was not his strong suit – or so he thought.
"In high school, I was average. I think I was a 2.8 GPA average. I cared about sports and that was about it," he says.
After graduating from Maumee High School, Laranga headed to Adrian, Michigan, for Siena Heights University, where he played baseball. However, Laranga struggled with time management and adjusting to college. So, he moved back to northwest Ohio and enrolled at Lourdes University for an education degree. It was there that he realized he was no average student.
"I turned academics into competition," Laranga says, "and once I learned that you can kind of take something you don't necessarily enjoy and turn it into something you do, that really helped me flourish."
He began to excel in the classroom and immerse himself in Lourdes' culture, too. During his time there, Lourdes was working to change its perception from being a school only for nontraditional students, and Laranga saw an opportunity to help that cultural shift.
Around 2015, he started #GrayWolfNation with the goal of uniting the student body, encouraging them to show up to athletic events and engage more closely in the Lourdes and Gray Wolf culture. Laranga teamed up with a group of athletes to fundraise and raise awareness for the cause, and were inspired by the Pittsburgh Steelers' Terrible Towel to create a #GrayWolfNation "growl towel."
Laranga was proving himself to be just as talented in the classroom as he was in the diamond. Then, about four months before graduating, Laranga decided he didn't want to be a teacher. He had always been interested in law so, two weeks before the final LSAT of the year, he headed to the bookstore at the Shops at Fallen Timbers and bought an LSAT prep book. For two weeks, Laranga locked himself in a room and just studied.
It paid off. The former 2.8 average student passed the LSAT and got into three of the five law schools he applied to – Michigan State University, the University of Cincinnati and the University of Toledo.
"High school is like, this is everyone's perception of you. So you start to believe it. Now, you start to think you're average. You start to think that sports are the only thing you can do," Laranga says. "When I went to Lourdes, I was empowered, and it was, OK, you can do anything you set your mind to."
After graduating from Lourdes in 2017, he began to work in the banking industry. Now, Laranga is an HR service delivery manager for Ally Bank, working remotely from his home in Maumee. Even after graduation, however, sports have remained as important as ever. What started as a simple conversation with a friend would become a staple of northwest Ohio.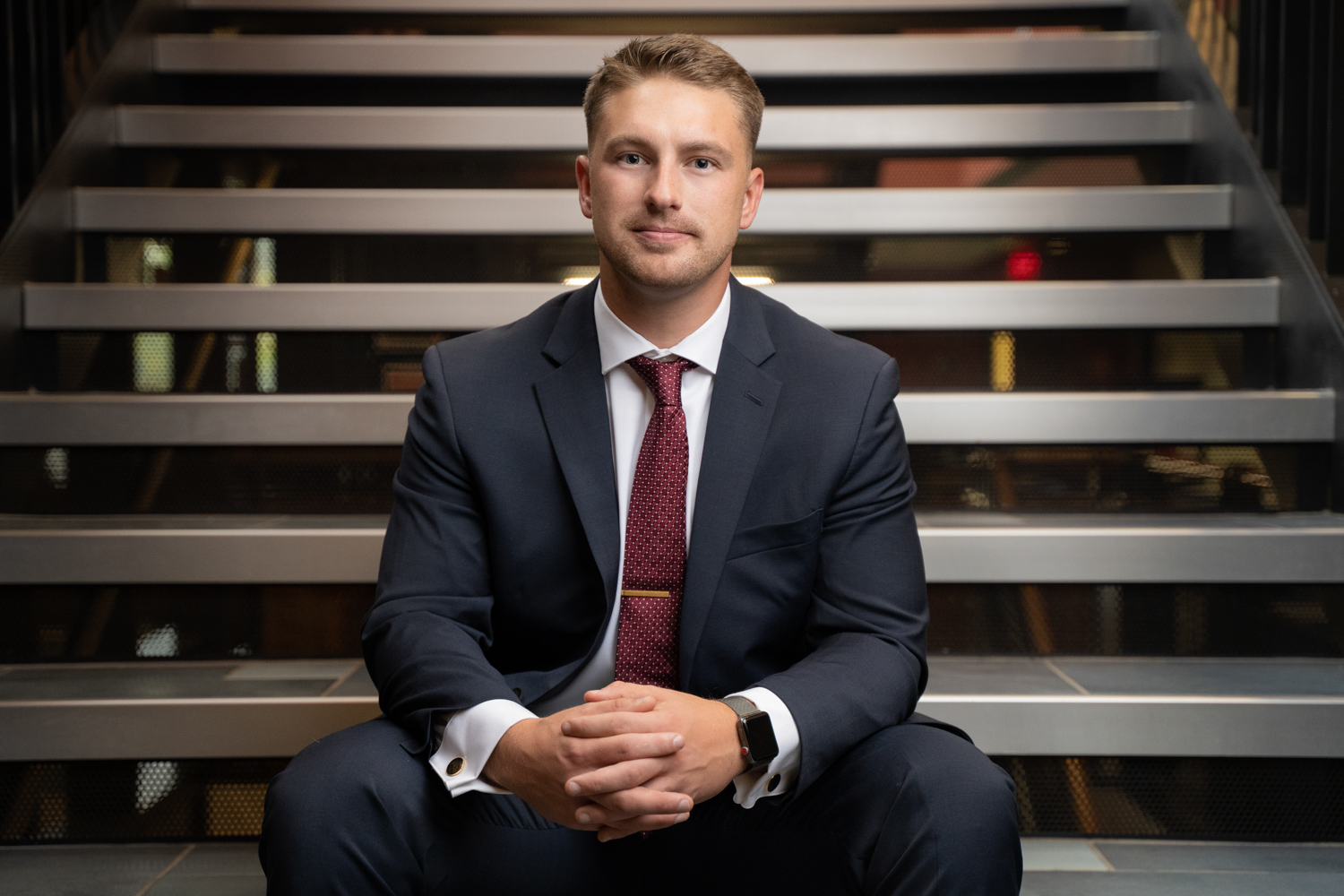 The friend, who had kids at Toledo Public Schools, was lamenting that all her kids did in gym class was play basketball. Laranga asked why – was it because the gym teacher didn't have the equipment necessary to engage the students in other activities? Two weeks later, the friend confirmed his suspicions. Laranga and his brother, Frank, decided they had the power to help.
"We got my parents' garage full of equipment, just our stuff from the years of playing," Laranga says. "So I think, OK, if these kids need equipment, we've got all this equipment. How many other kids are like us? How many other guys and girls are like us that have all their sports equipment in their parents' garage?"
The idea grew and interest spread, and UpLyft Toledo was established as a 501(c)(3) nonprofit in February 2018. The organization now provides new and gently used sports equipment to northwest Ohio's underserved youth athletes at no cost, and since 2018 has donated more than $120,000 worth of sports equipment to the community. Laranga saw its impact immediately.
Laranga was at the East Toledo Family Center with the UpLyft booth, passing out equipment. He says a little boy named Miguel approached the booth and asked for a baseball glove, which Laranga gladly gave. A little later on, Miguel came back and asked for a second glove. Laranga again obliged.
"He's like, 'OK, cool. Now I can play catch with my dad in the back yard,'" says Laranga. "From that moment on, it was, it's not a want, it's not something we do as a hobby. This is something we need to do. And that kid had no idea how much impact or power he had on our group."
Laranga is committed to serving his community outside UpLyft as well. He serves on the Maumee Parks & Recreation Advisory Commission, on the City of Maumee Master Plan Committee and as president-elect on the Lourdes University Alumni Association Board. He also makes as much time as he can for his own recreation and fitness. Laranga and his wife, Megan, walk for an hour every night, and Laranga plays pickle ball, softball and football whenever he gets the chance. Whenever he's faced with a decision, whether simple or difficult, Megan, a second grade teacher at Hilltop Elementary School in West Unity, is his sounding board.
"The impact Megan has had on me just in the last year and a half – she's the one I bounce all ideas off of, especially from a leadership perspective," Laranga says.
Laranga says his willpower and desire to help the community comes from his parents. His father is driven and good at making tough decisions, while his mother is giving and patient, Laranga says.
"I think my dad is where a lot of my 'we need to get this done' comes from. It doesn't matter what comes in the way," Laranga says. "When I'm in a crucial situation or I'm in a situation where I'm doubting someone, I immediately go to my mother's empathetic hat and put that on and say, 'OK, why?'"
As newlyweds, having just married in November 2021, Laranga and Megan hope to start a family of their own soon, and they'll always have ties to northwest Ohio.
"As a young professional, it's a great place to come and kind of set your foundation with the opportunity to make an impact on the community on day one," says Laranga. "The ability to really have an impact on where you live. And if you're interested in raising a family here, it's a great place to raise a family."