In the Limelight

—
Billy Mann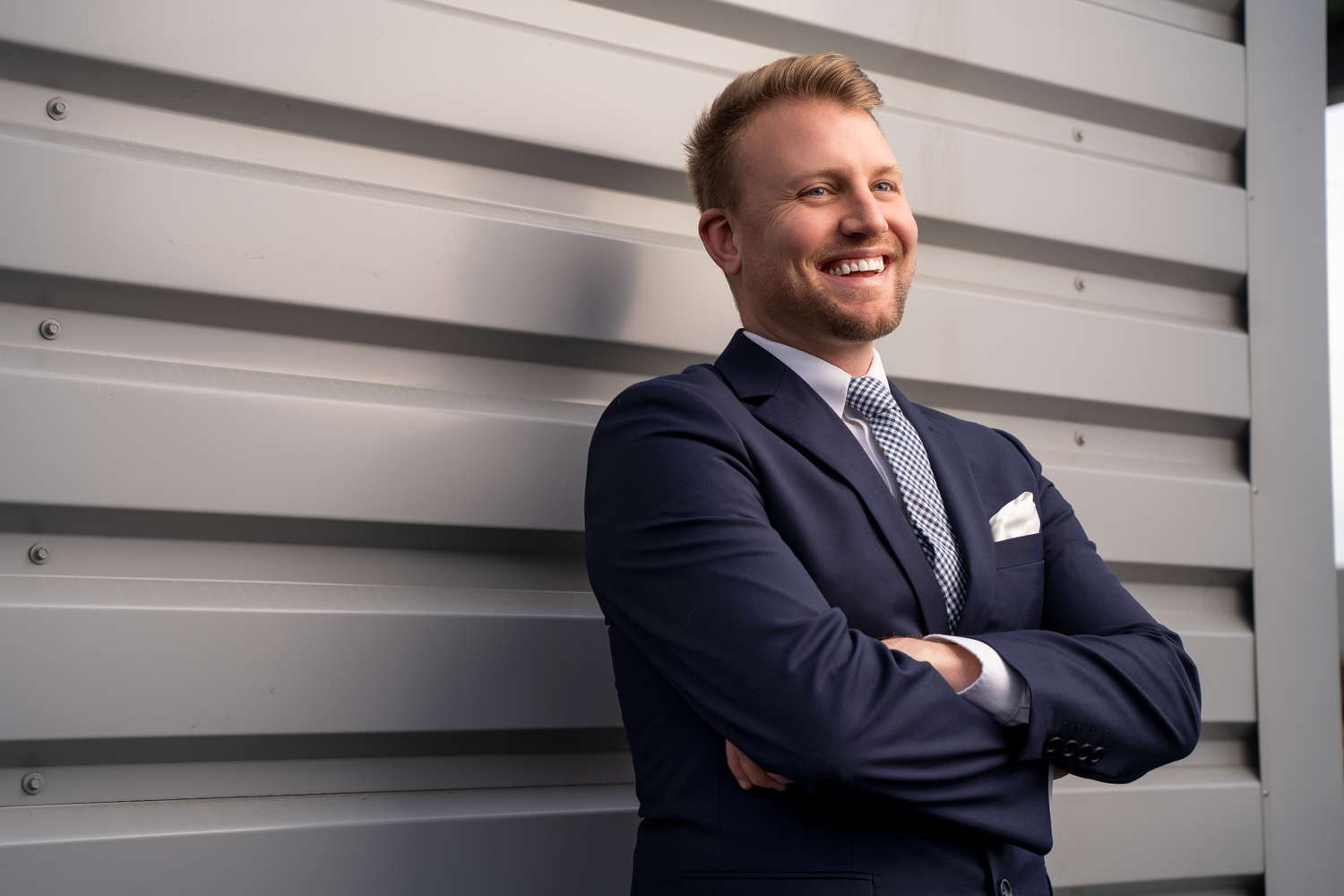 Boys & Girls Clubs of Toledo's Billy Mann lives his dream – and helps others do the same
In 2010, Billy Mann was graduating from Loyola University of Chicago with a degree in marketing and another in communications. Mann enjoyed living in Chicago, but it wasn't easy. The economy was still recovering from the recession and jobs were hard to come by.
Meanwhile, in his hometown of northwest Ohio, he had not one but two job offers, albeit part-time offers.
"At the time, Toledo was very different, 12 years ago. Toledo was very different," Mann says. "My peers, I remember, a lot of kids I went to high school with, were like, run away from Toledo. Escape Toledo."
But Mann was ready to come home. He took on the job offers, one from American Rent-All and another from the Boys & Girls Clubs of Toledo. He worked the part-time jobs for less than a year before the Boys & Girls Clubs offered him a full-time position, which he accepted.
In the years since, Mann has become a homeowner, dog dad and now serves as director of resource development and communications for the Boys & Girls Clubs. And the Toledo Region has grown alongside him.
"I can't imagine getting my start anywhere else. When I show people the lifestyle that you can have in Toledo, the home, you know, all of that, in bigger cities, they're like, what? How?" says Mann. "I got to watch Toledo's renaissance come to life."
Mann's family legacy there predates even his birth. His paternal grandfather was a newsboy with the Toledo Newsboys Association, which would become the Boys Club of Toledo in 1906 and, finally, the Boys & Girls Clubs of Toledo in 1982. Mann's father became a member of the board in 1995 and began bringing 8-year-old Mann to club events.
"I started helping out with the events every year in high school and college, doing little Christmas drives for families and things," Mann says. "I worked at one of the Boys & Girls Clubs in Chicago for a while in their development department. So, it all kind of grew into this career."
Mann's family history of volunteerism and community involvement doesn't begin or end with the Boys & Girls Clubs, though. He carries on his father and grandfather's tradition of involvement with Kiwanis, and he has even expanded his family's volunteer reach.
When he moved back from Chicago, he wanted to get involved in northwest Ohio's LGBTQIA community, which he says was very different then. After 10 years on the board of the Holiday with Heart Charity Gayla, he connected with Equality Toledo, where he is now board chair. While volunteering comes naturally to Mann through his family, Mann is also heavily inspired by one of his personal heroes: Harvey Milk. Mann quotes Milk's famous June 1977 "You've Got to Have Hope" speech: "You have to give them hope."
"I'm an eternal optimist. Hope is very important to me in my life," Mann says. "What I think has fueled my fires to keep doing what I do is seeing the results of those changes."
And Mann has seen those results close to home. He bought his first home in Old Orchard when he was just 26, "on a hope and a prayer," he says. After buying the house in May 2014, he flew the rainbow flag on his front porch during Pride Month in June.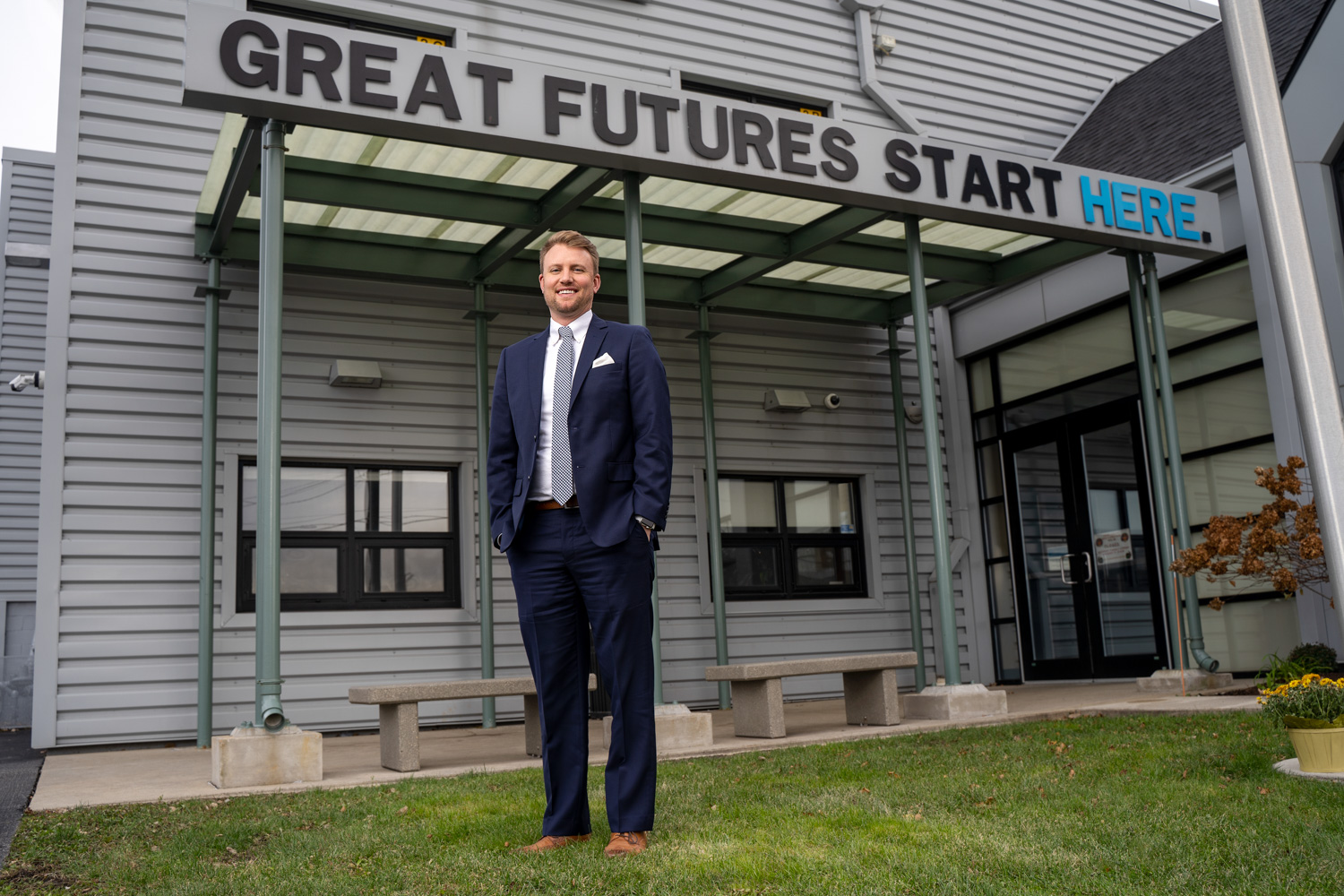 Soon after, a solicitor going door to door told a neighbor he was raising money for the Boys & Girls Clubs. However, the club never collects money through door-to-door fundraising, Mann says.
"Oh, wrong house, wrong cause," he says. The stranger became upset, claiming, "gay people don't belong in this neighborhood."
"'People like you don't belong here. This isn't your neighborhood,'" Mann says. "Facing such blatant discrimination in my own home was discouraging but was quickly turned around by incredible neighbors."
After a neighbor heard about the incident, they purchased flags for everyone on the street.
"Now our entire block puts pride flags out every June," Mann says.
Last year, the block won Best Block in the city of Toledo's Inaugural Beautification Contest.
Right there in his home in Old Orchard, Mann has been able to launch his dreams. He has gradually renovated and restored the historic home and adjacent gardens. He frequently opens the home as host for large parties and events, including as feature in a recent launch of a rebrand for Libbey Glass.
"Those are my moments. I love bringing people together," Mann says.
The home itself, Mann discovered only a few years ago, also has ties to his professional life; "In Toledo it's not six degrees of separation, it's two," he says. Mann has formed a relationship with Billie Iles, the granddaughter of John Gunckel, founder of the Toledo Newsboys Association. During an annual memorial service to honor Gunckel at his gravesite in the Historic Woodlawn Cemetery, Iles mentioned that she would love to see her grandfather's gravesite restored in her lifetime. The average person might nod in agreement and forget the conversation, but not Mann.
He contacted Bricklayers Local 3 to ask for the union's help to restore Gunckel's 25-foot-tall memorial pyramid, and they gladly obliged. After the restoration, Iles sent a letter to Mann containing a thank you note and some old documents from the president of the local mausoleum builders association at the time Gunckel's memorial was constructed. The president was the same man who built the Old Orchard house that Mann lives in today.
"It gives me chills," Mann says. "Like, here's the things you need to do, here's the things you need to know about (Gunckel's grave), signed from the homeowner that built my house."
The original homeowner would likely be proud to see how Mann has cared for the home. He loves to maintain his home's large garden, and replants cuttings from friends' and family members' gardens into his own. He says he enjoys walking through his garden, seeing plants that have come from loved ones and thinking of them. All under the watchful eye of his loving puppy Charlotte, of course, who follows Mann everywhere.
Mann loves his neighborhood, his neighbors and his city. Pre-pandemic, Mann's neighborhood would host traveling cocktail parties, where neighbors went house to house to enjoy drinks and each other's company.
"At one point we're in one neighbor's house and he's playing carols on the piano and we're all singing, and I'm like, 'What is happening here? What is this?'" Mann says. "I feel like living in Old Orchard feels like living in a Norman Rockwell painting."
While Mann's family was immediately accepting and coming out to them was easy, he wasn't sure what the world would be like for him. But in the Toledo Region, he's been able to build a life beyond what he imagined.
"I've found love, a diverse community and lifelong friendships, all right here in Toledo," he says.
"There were so many things where I thought, 'What is my life going to look like? Where am I going to live where I can find people like me? Where am I going to be accepted and live the American dream? Where can I find my niche and feel accepted and feel loved?'" Mann says. "It's a series of puzzle pieces of life being put together that I never dreamed would actually come to fruition. And it all happened in Toledo."