In the Limelight

—
Brittany Ford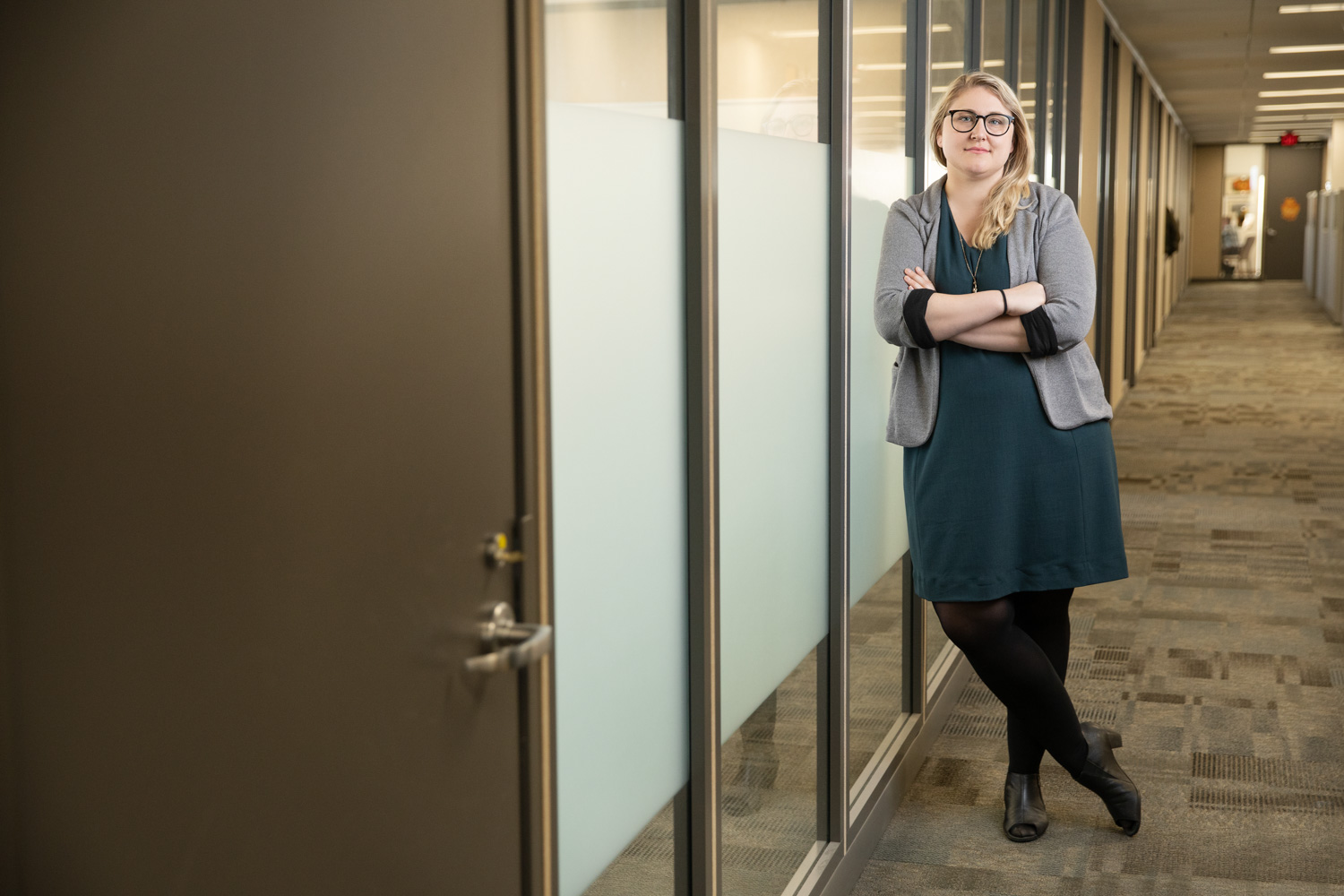 Brittany Ford finds the perfect home for her little family in Toledo
The stock market had just crashed, and Brittany Ford found herself out of a job. The non-profit world, in which Ford worked, had gone dry in New York City, and she faced a difficult decision: struggle through it in an expensive city, or come back to Ohio and be closer to her hometown in the Fremont/Clyde area.
While she did want to be close to her family, she wasn't ready to give up city life just yet. She found a quality job market in Toledo – still a city, but close enough to her support system. At first, Ford admits, she was disappointed. She hadn't expected to move back to Ohio, at least not yet.
Then, she got settled in.
"Toledo has been a huge pleasant surprise," Ford says. "I have a son and I'm able to afford to live in the best school district – one of the best in the state, the best in Toledo – on a public sector salary, which I would not have been able to do in New York."
But it wasn't just the schools that have done right by Ford. A policy analyst in Lucas County's planning and development department, Ford has experienced major career changes in her six years with the county. She jokes that she started working there as a "glorified secretary," but soon found opportunity pulling her in another direction.
The elected officials under whom she works today, she says, have always given her room for growth and the freedom to explore the breadth of her abilities.
"I would be remiss if I didn't highlight how innovative and dynamic they are," says Ford, "and the work that they do in the community, and allow me to do in the community."
When she was still fresh in her position, Ford sat in on a meeting with folks to talk about launching the Welcome Toledo-Lucas County (TLC) initiative. Welcome TLC was the result of a partnership between the Board of Lucas County Commissioners and LISC Toledo, and focuses on creating a more inclusive community for residents, particularly immigrants. For Ford, the initiative just made sense.
"One of my roles is to look at the data of our local immigrant community, which is small but it's growing and it's diversifying, and to help make sure their story is told in the community," she says. "I get to do a lot of work that is very relevant to what I wanted to do but at a much more local context – in a way that I don't think I would've ever planned for."
Though Ford isn't a Toledo native, nor was moving here part of her original plan, she's gotten heavily involved in the community. She's a board member of the Ohio Theatre and Event Center and chair of the Lucas County Impact Coalition, and has been part of Toledo Sister Cities International Board of Trustees and various committees with the Lucas County Democratic Party, including the Executive Committee. Moving from a large city like NYC to a smaller one like Toledo does have its benefits, Ford says.
"You can make a big difference in a way that you don't necessarily see in bigger cities. … It's really easy to get involved here," she says. "You get to see the cool stuff other people are doing and you can support that work either through volunteer or donations, or just be a cheerleader from the sidelines."
Ford hasn't lived in Toledo long, but she's seen how others have made a difference in Toledo, too, since moving here.
"As the community has recovered from the recession, as the downtown has revitalized, as ProMedica has done all of these investments and different organizations continue to grow, I think it has continued to evolved and be more vibrant and dynamic," she says. "The waterfront is amazing, the Metroparks, the museum, great restaurants and a really cool, vibrant downtown; … it's really come a long way."
Even for the few activities that northwest Ohio doesn't offer, thanks to the area's affordability and easy access to cities like Detroit, Chicago and Cleveland, Ford says she's able to do everything she loves. And as a single mom to 9-year-old son Oliver, that's important.
"I can afford to do that stuff because I live here. I can make sure Oliver has great schools and great activities and also I can afford to travel, go to yoga, and play tennis," she says. "I think the metro parks are amazing, the art scene with the Arts Commission and the Museum of Art – we have a world-class art museum."
Ford doesn't see her success in the region as unique. In fact, she's enjoyed watching young people throughout northwest Ohio find their way and make quantifiable change. And, most importantly, she says, northwest Ohio's established leaders are guiding and encouraging young professionals.
"I think our impact is starting to be felt," she says. "We're becoming leaders in the community, we're becoming directors or leaders of organizations, and it's  great to cheerlead from the side and see people as they grow in their career."
In her spare time, Ford enjoys reading, going on day trips to Detroit and Ann Arbor and hiking through the metro parks with Oliver. Ford is excited to see how the region evolves, and looks forward to growing in her career and watching her son grow up.
"I'm raising a soon-to-be teenager. … I'm sad but excited," she says. "I just hope that, personally and professionally, I'm able to grow in Toledo."