In the Limelight

—
Katie Moline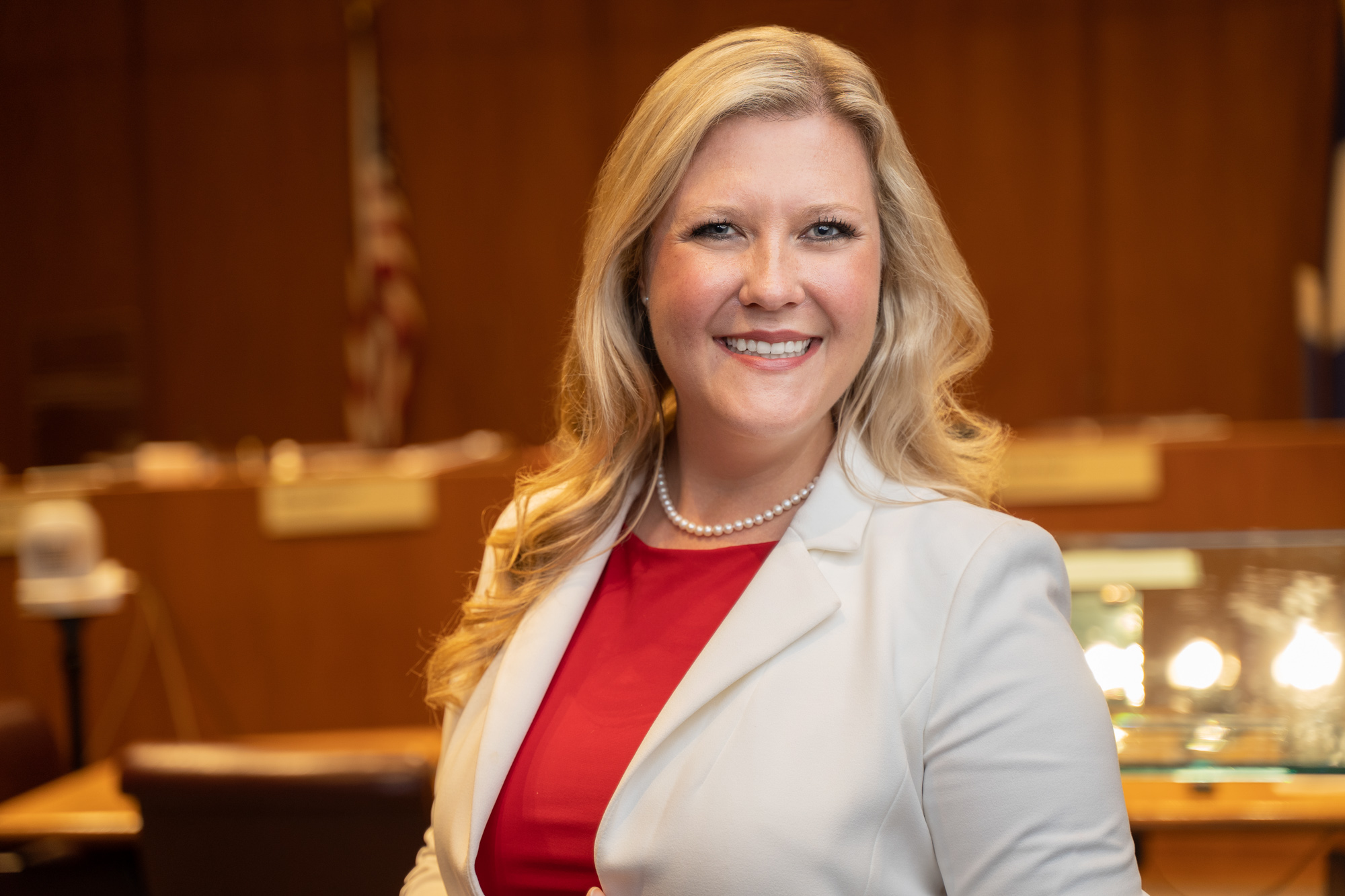 Katie Moline brings passion for Toledo and financial expertise to city council
Katie Moline doesn't mind being compared to Leslie Knope, the (sometimes overly) driven and passionate local politician played by Amy Poehler in the sitcom Parks and Recreation. Both women care deeply about the cities in which they live, they both love their jobs and they are both members of city council.
"And I'm sure the blonde hair doesn't hurt," Moline says, laughing.
But Moline, a Toledo City Council member, differs from her fictional counterpart in that, while hugely important to her, being on city council isn't her whole life. In fact, Moline is intentional about making sure city council isn't her whole life – after all, there's a lot to do in Toledo outside the walls of One Government Center, and her interests extend beyond government.
After graduating from Central Catholic High School, she headed to Oxford, Ohio, to attend Miami University for a bachelor's in political science and history. She was afforded the opportunity to study abroad twice in Ukraine and Luxembourg, which she says put the travel bug in her. So, after graduating magna cum laude and with honors from Miami University in 2006, Moline headed back across the pond to European University at St. Petersburg in Russia for her master's degree.
While she was in Russia, Moline received a message from Congresswoman Marcy Kaptur, for whom Moline had interned during her time at Miami. Kaptur was planning to go on a congressional delegation in Kyiv, and wanted to know if Moline wanted to meet her there. The timing was perfect, as Moline had planned to be in Poland for a family trip just before the congressional delegation. Being there was a game changer for Moline.
"I'm just a girl from Toledo. It just felt incredible to be with all these world leaders," Moline says. "I've always had this, like, passion for public service, always been interested in politics, worked on campaigns throughout my college life."
Moline's passion for serving her community is exhibited through her work as a CPA in addition to her seat on city council. Just a few months after being appointed to city council in January 2020, Moline left GBQ Partners LLC, and while she enjoyed using her professional expertise as a financial advisor for the city's benefit, she missed working with clients in the community.
"I did miss being in that role as a financial advisor. I'm very proud of becoming a CPA – a lot of work, a lot of time, a lot of effort went into getting that license and being good at it," says Moline. "I'm actually dealing with a small business and seeing what they go through and helping them."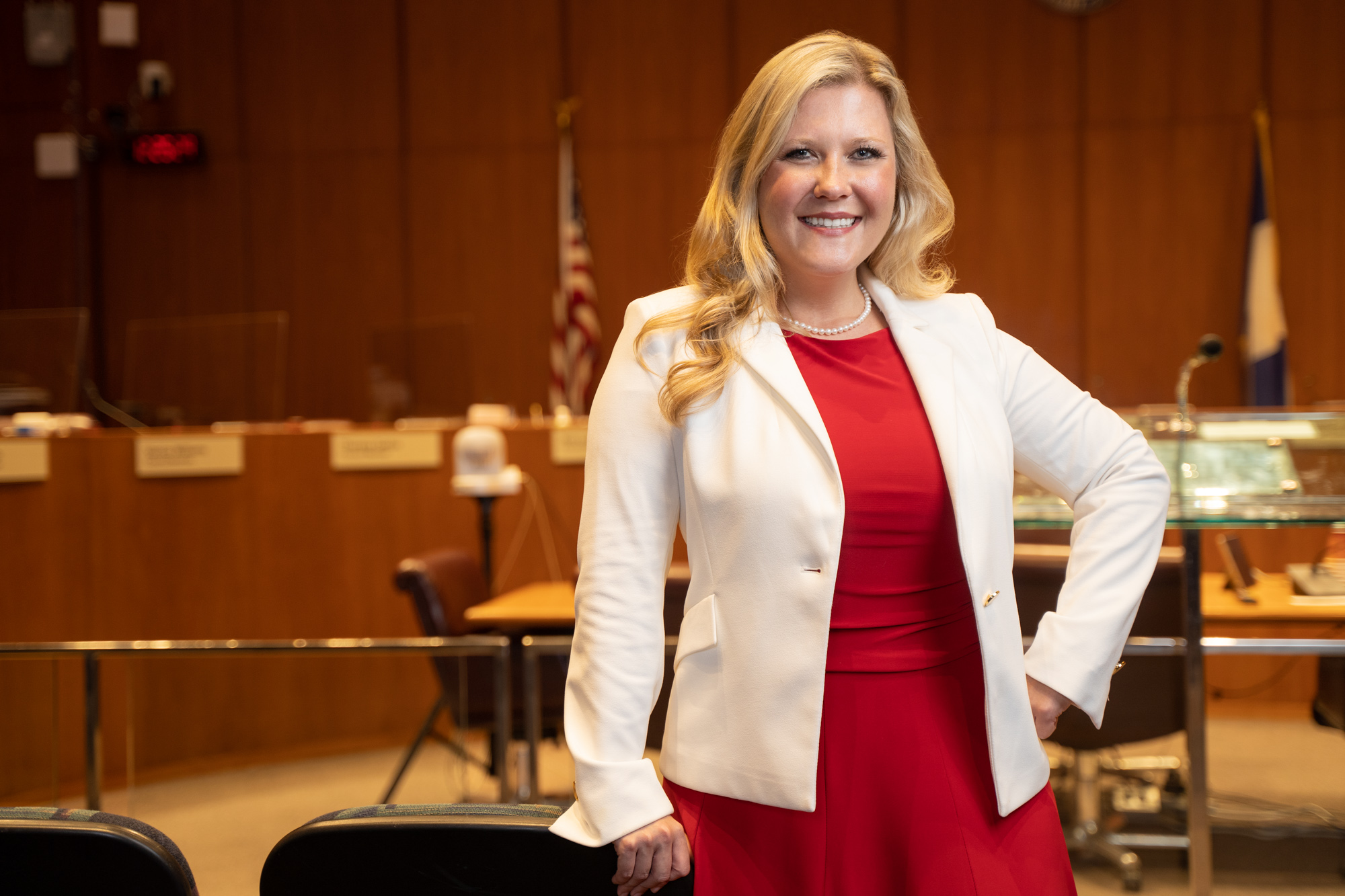 So, in the beginning of 2021, Moline started her own business, Katie Moline Consulting, LLC. She says she's happy to be able to bring her financial prowess to her role on city council and contribute in a unique way.
"I'm in a body of 12 people, and a lot of people bring their own strengths and their own talents, which is really, really encouraging to see," Moline says. "If you're operating within a team, it's not always about you. You really do have to find a way to work together."
When Moline was appointed, she was excited about what the future held for the city and for her own position on city council. What she didn't anticipate was a global pandemic and resulting budget crisis.
"It was, 'OK, Katie, start using that tough decision making, it's going to have to happen because we don't know the economic impacts of this pandemic yet,'" she says. "My thought process was, well, going into this, how do we preserve as many jobs as we can? Because I think when you're making decisions, that's first because that's people's lives."
But the challenges didn't end with the pandemic. On June 30, four Toledo City Council members were arrested for corruption, then on the Fourth of July, Toledo Police Department Officer Anthony Dia was killed in the line of duty. It was a defining moment for northwest Ohio.
"I had a choice to make. I could either wallow and feel sorry for myself and my city and my nation and my state, or I could be part of solutions," Moline says. "That's taken from the life lessons of my parents of hard work and problem solving. That's what I decided to do."
Moline got to work. She helped preserve the 2020 police class and began writing legislation for stronger ethics reforms for Toledo City Council by way of the new Ad Hoc Ethics Review Committee. The work ethic comes from her parents, she says, as well as from her deep love and dedication to Toledo.
Moline was born and raised in west Toledo, and when it came time for her and her husband, Phil Moline, to buy a house, there didn't seem to be any other option than to buy in west Toledo. Phil, a lieutenant with the Toledo Fire Department and member of the executive board of Toledo Firefighters Local 92, shares Moline's passion for northwest Ohio and making the region better.
"He also has a deep love for Toledo, and I never thought I'd meet someone that also cared as much as I did, so that's really been a buoy to my career," says Moline. "And also meeting a man that supports you professionally, … he's just supported me through all of my endeavors. He's not just been a cheerleader for me but he's a sounding board, he's an advisor, he's a partner thoroughly."
Moline says she loves the history of northwest Ohio, including its roots with Jeep and being an important piece of the labor movement. But what truly sets the region apart are the people who call it home.
"What I love about our area is the approachability we have to people. I think that only fosters so many opportunities. We are a little big city, so we can rub shoulders with a Fortune 500 president," Moline says. "And I think because, even though we're gritty, we're approachable. There's a kindness, there's that Midwest charm to us, too. We're not full of ourselves – we're humble, we want to help, we want to do the right thing."