In the Limelight

—
Matt Bell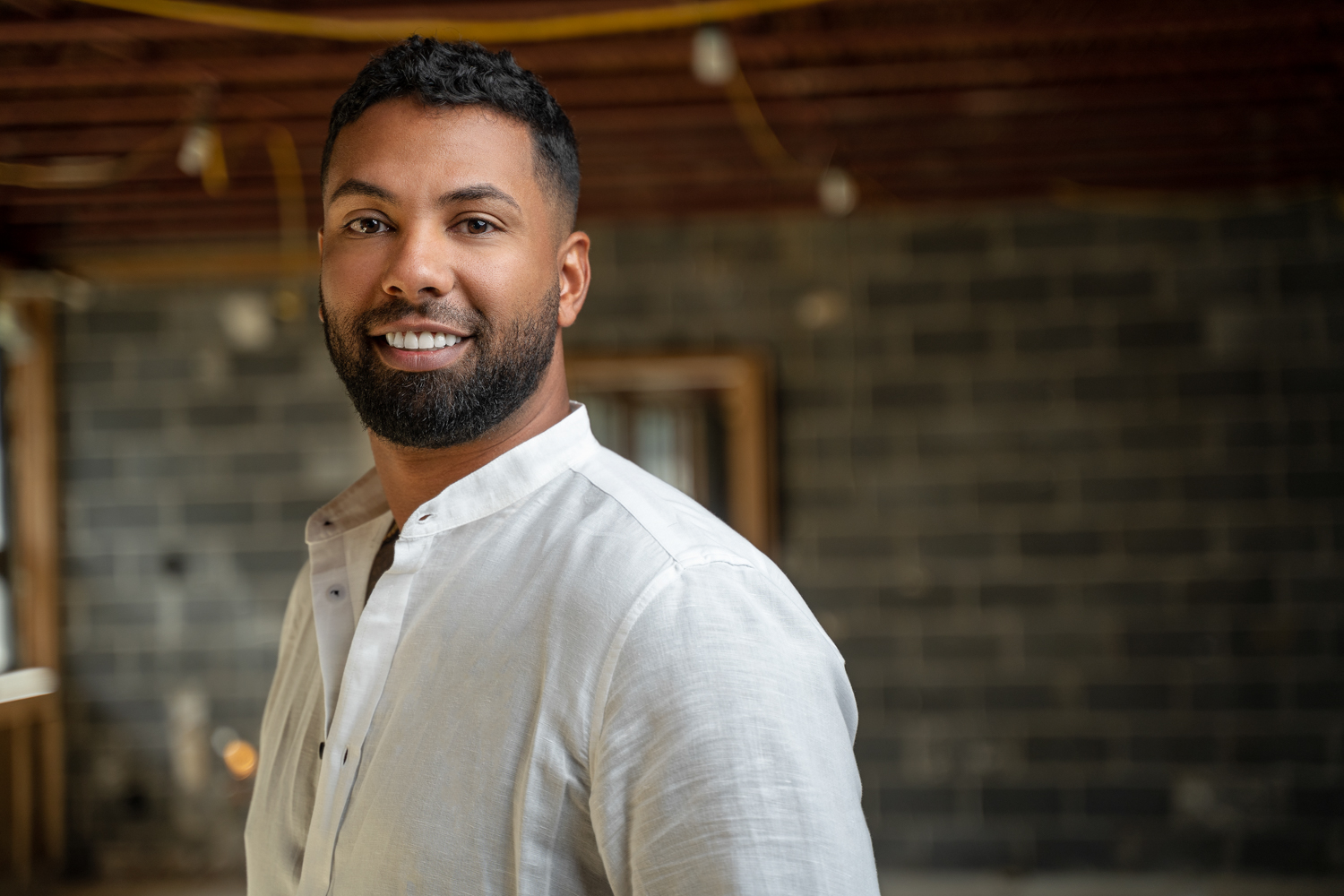 Matt Bell is living proof that it gets better – so much better
Matt Bell had an ideal childhood here in the Toledo Region.
"When you think of the all-American great home, I was blessed as a kid," Bell says. "I went to private schools, got straight As, played sports, went to church."
Bell was the ideal kid to match that childhood. Not only was he an excellent student, he was well behaved and cherished his tight-knit family. In seventh grade, he broke up with his girlfriend because she smoked a cigarette. It was just how he was raised, he says.
He especially looked up to his father, Roy, and aspired to be like him. But when he died suddenly during Bell's freshman year of high school, everything changed.
"That was very traumatic for me. I didn't really process it, I don't think I really knew how to process it. Life was almost just so good that when it didn't go well, it was almost like, let's just act like it's not there," Bell says. "I didn't know how to deal with the negative feelings, and I just started seeking approval in ways that I shouldn't have sought approval."
It was then, Bell says, that he experienced his first addiction: approval. He began hanging out with a new group of friends and started drinking. Alcohol turned into marijuana and then into cocaine.
Bell hid his struggles well and got a full ride to the University of Toledo to play baseball. For a while, baseball became priority No. 1, and he stopped using. He was being looked at by Major League Baseball teams like the Baltimore Orioles and the Toronto Blue Jays in just his freshman year. Then, he tore his rotator cuff and needed surgery.
"This was in '06, '07, when prescribing laws were not what they are today. They just give you a bag of pills take home: 'Here's five bottles of Percocet; 100 pills each,'" Bell says. "When I first experienced that Percocet after surgery, holy smokes, this makes me feel good."
Soon, Bell was dependent on Percocet. He was taking them every day and eventually, if he didn't take his Percocet in the morning, he would withdraw to the point of vomiting. He began showing up late to practice, his grades slipped, and his coaches, teammates and professors began to take notice. But Bell himself was in complete denial, he says.
"Absolutely denial: 'I'm not an addict; that's somebody who holds a cardboard sign on a street corner. I'm in college, I have a full ride. I'm gonna go pro, I just talked to the Orioles,'" says Bell. "The Percocet ran out, and then I had to start buying oxycontin."
Bell was spending $50 on a single oxycontin pill, taking eight pills a day. When he turned 18, he received money from his father's inheritance and tore through it.
"I spent $150,000 in like six months on oxycontin," Bell says. "It went really quick."
Unable to manage school, Bell dropped out of UT during his sophomore year. Then, the oxycontin on the streets ran out. To fill demand, dealers began to promote a different product: heroin. A dealer offered Bell his first taste of heroin for free, like a "grand opening for a coffee shop; come in and try our products," Bell says.
Not only was heroin easier to find and a stronger high, it was much cheaper: $20 a day compared to the $400 per day he was spending on oxycontin. Bell was now addicted to heroin, homeless, spending winters in rehab to stay warm. He saved his laundry allowance so that once spring rolled around, he had money for drugs. After multiple arrests and continuously stealing from his mom, Jayne, she no longer wanted to see or hear from him.
Eventually, he met a woman and they had a son, Jackson, together. For a while he tried to stay off heroin for Jackson, but after he relapsed and lost custody, things only got worse.
"I couldn't see him or talk to him. I pretty much gave up. I have no purpose to be here," Bell said. "I'm just going to use until I die."
For nine years, Bell actively used heroin. In a moment of clarity, Bell found himself standing on the corner of Starr Avenue and White Street in Toledo watching a man pump gas across the street.
"I was like, 'I'll never do that. I'll never do that. I'll never put gas in a car,'" Bell says. "I was so blown away by that concept; blown away by just being a normal person being able to put gas in your car."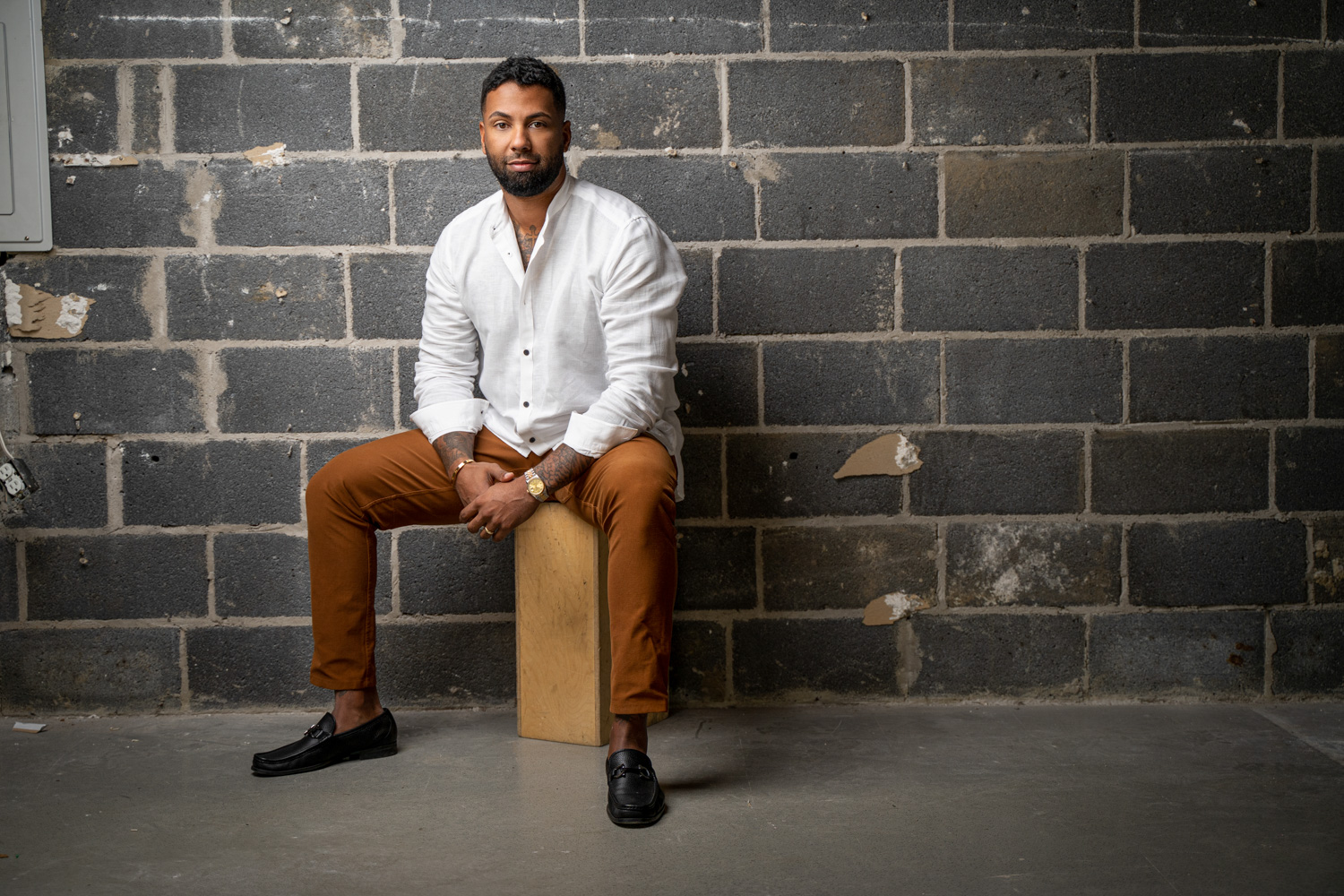 Things got worse still. It was a bitter cold winter night in Toledo, and Bell was homeless. Not couch surfing homeless, he clarifies – truly homeless. He spent many nights sleeping on discarded hotel mattresses behind dumpsters. So, he called Jayne to ask if he could sleep in her garage. Entering her home was out of the question.
"She said, 'If you step foot on my property, I'm calling the police,'" Bell says. "I love my family. Family is so important. When my mom said that to me, I was like, damn. Nobody really cares. This sucks."
So, on Oct. 15, 2015, he stole a gun from someone he used with, broke into his mom's garage while she was at work and put the gun in his mouth.
"I thought about her coming home after wiping tables, busting her ass all night and finding something like that," Bell says. "I just couldn't do it to her. Every fiber in me wanted to do it."
Bell searched through his meager belongings and found a business card that the Lucas County Drug Abuse Response Team (DART) had given him after he had spent five days in a coma in a hospital.
"I am a felon, I have a gun. Please come arrest me and take me to prison," Bell spoke into the phone.
Instead, they picked Bell up and took him to the Zepf Center, where he had stayed before and been banned from, but the DART representative vouched for him. He couldn't believe it. Instead of sitting in a jail cell drinking powdered milk, he was safe in treatment. He could even leave if he wanted. But he didn't.
That day, Oct. 15, 2015, was the last time Bell used.
Within three days, Bell was bored. He began to think, how could this treatment center be better? What changes would make it more successful? What would have made Bell himself stay the first time? He started to write down his ideas and shared them with friends in the center.
"It was like a joke. We've got three days clean and we're going to tell this treatment center how to function?" Bell says. "That was the first time I ever had a healthy connection, even though I didn't even really know if it was healthy yet."
For the first time, Bell wasn't talking with his buddies about leaving rehab and finding clean needles or getting drugs; they were talking about what they could do to make treatment better for others.
So, Bell founded Team Recovery. It started simply: when you think of addiction, Bell says, you think of panhandlers on a street corner. Bell and his friends went to a street corner and held up signs of their own: "Honk if you hate heroin," "Recovery is possible" and "F--- heroin." The organization grew exponentially, and Team Recovery now offers sober living houses and assistance in accessing services like family therapy and legal representation, and Bell himself visits schools to share his story with young people around the region.
As time went on, Bell realized he had the experience to start another business, this time to offer treatment to people seeking sobriety. So, in 2017, Bell cofounded Midwest Recovery Center and Midwest Detox Center, which grew from 22 beds to nearly 500 beds across the state of Ohio. Recently, Bell sold his equity in the company in an effort to shift his focus entirely to Team Recovery, which will offer those same services.
Bell was healing not just his body, but his soul, too. Nine months after he stopped using, he reconnected with his mother. Due to years of Bell's addiction and criminality, Jayne had liens put on her house and was deep in debt. So, in 2021, Bell surprised his mom by buying her house and paying off her debt.
"I don't know if I could really put it into words. It was a really powerful moment. It was humbling. It was rewarding for me to know that I worked really hard for that," Bell says. "I can do whatever I want and it might take six years, but that's OK."
Jayne wasn't the only person in his life that he needed to make amends with. After getting sober, he immediately began the process to get his son back. He paid back all the child support that he owed, began supervised visits and completing paperwork, and today he shares custody of Jackson, who is now 11.
In August 2021, Bell got married to his wife Monica, who has an 11-year-old daughter named Giovanna. Bell and Monica also have a dog, Bogey, and cat, Oscar. Monica and Bell began dating when he was still using, and she stuck by him even in his toughest moments.
"When people talk about unconditional love, that's her," Bell says. "She's always supported me no matter what. … She's the perfect woman. She really is the perfect woman."
Bell is a business owner, homeowner, father, husband, active member of the community and is nearly seven years sober – and he's made it happen here in the Toledo Region.
"I have so many relationships here. My relationships are deep to the point where I'm able to do things here for myself, for my family, for my business. … I'm in a good position here," Bell says. "There's a lot of really good people here, too. I just love my city, it's a great place to come back."