In the Limelight

—
Matt Rubin & Julia Randles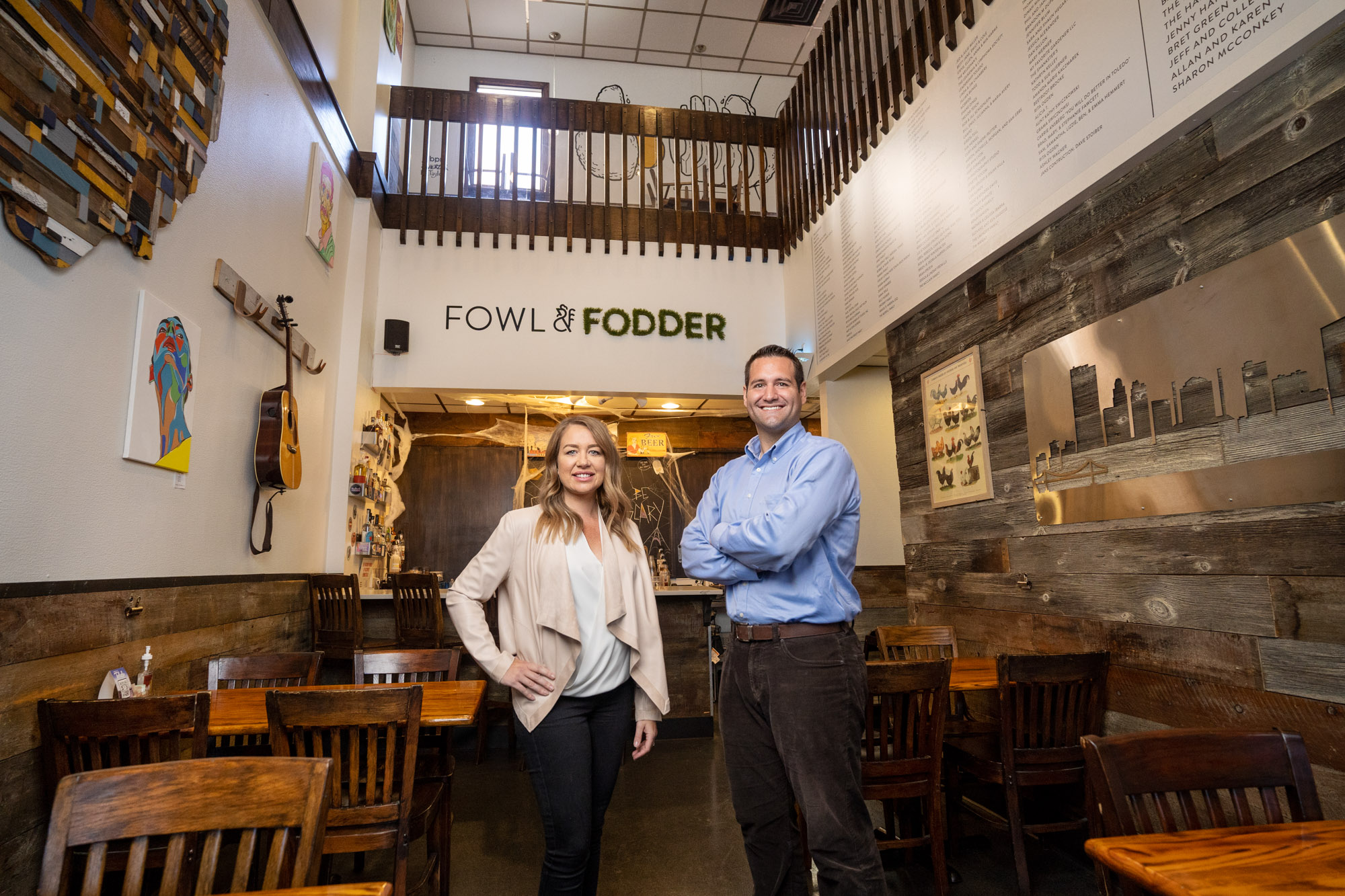 Matt Rubin and Julia Randles find purpose in the Toledo Region
When Detroit native Matt Rubin was choosing a college to attend after high school, he didn't have to travel far to find the right fit. As soon as he stepped foot on the University of Toledo campus, he was home.
"I just got a good feeling stepping on campus. I think the beautiful architecture and the size of the campus itself seemed like a great fit," Rubin says. "The same things that attracted me to the University of Toledo are also true with the city of Toledo. The size of it is big enough where you can do something substantial, but not so big that you get lost in the crowd."
So, in 2007, he came to the Toledo Region to attend UT and pursued a degree in political science then got his MBA. And he's been here ever since.
On the other hand, Julia Randles, a Chicago native, wasn't sure what her future would look like when she moved to Toledo. Her husband, Nick, had moved to Toledo to open a regional office with his company – a major opportunity for him, but Randles was leaving a career that she'd worked hard to build in order to move with him. However, she soon saw a city abundant in opportunity and potential. Her Purdue University background in engineering and commercial construction gave her plenty of avenues to pursue, and she founded her own consulting company.
"I couldn't believe the value of the real estate in comparison to, say, Chicago or what I was used to," says Randles. "I felt like there was a real opportunity that if I could build my little consulting business up and earn some money, I would then be in a position to invest in property."
By this time, Rubin and his wife, Breanne, were enjoying the vibrancy that Toledo had to offer. They moved from a downtown apartment into a condo, and when ProMedica announced that it was moving its headquarters downtown, Rubin and Breanne began to see the region blossom.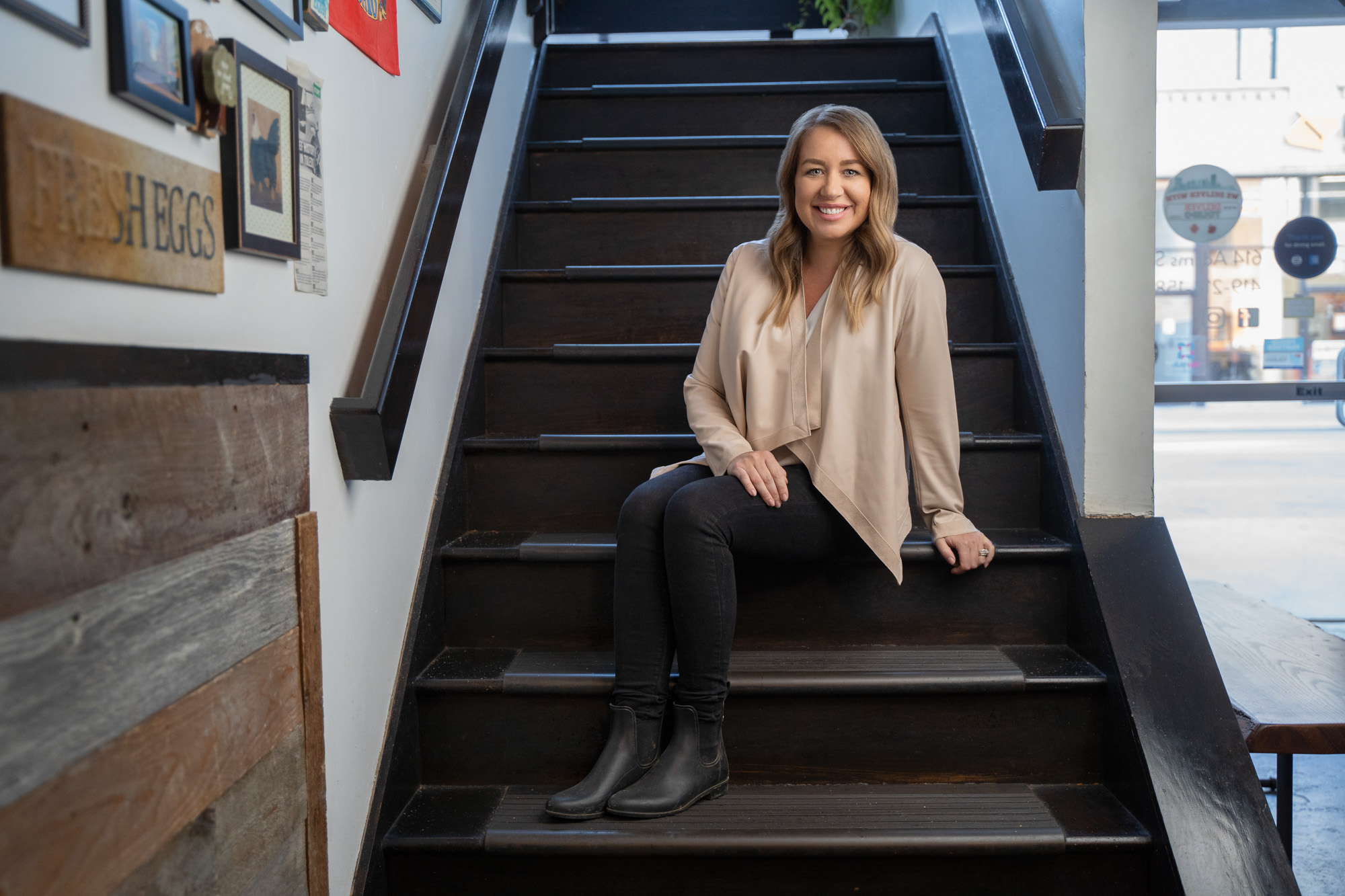 "We started seeing property values go up around us, and having just finished my MBA and being an entrepreneur at heart, started looking at opportunities in downtown real estate," Rubin said. "I just really fell in love with the process of being able to take a vacant building and be a part of bringing life to it. I was hooked and felt like downtown Toledo was ripe with more opportunities."
Meanwhile, Randles was looking for new opportunities. She and her husband had become regulars at Fowl and Fodder, one of Rubin's first big development projects through his company, Crane Development – little did she know she would soon be business partners with the person who helped build up the restaurant. As Randles was asking around to get connected with local developers, she met Rubin.
"I met Matt and said, 'Hey, you got any projects?' And he did," she says. "I invested in that project with the earnings from my consulting.'"
Rubin and Randles' began working on their first projects together, the Landers Brothers Company Building on 10th Street as well as Library Square on Madison Avenue. Rubin and Randles, as it turned out, made an excellent team, and officially became co-principals of Crane Development. Then, on a Sunday morning in January 2021 with her husband at Fowl and Fodder, Randles picked up the Sunday edition of The Blade. Printed there was an article about Crane Development and their nearly finished Library Square project, which consisted of 10 apartments and 4,000 square feet of commercial space across four buildings.
"It was just big that I was celebrating with my husband. I had followed him here. My career had, in a lot of ways, halted, and that article made it feel like not only had I restarted something, but I was actually doing something that I was more proud of than my work back in Chicago," Randles says. "It was a really cool moment."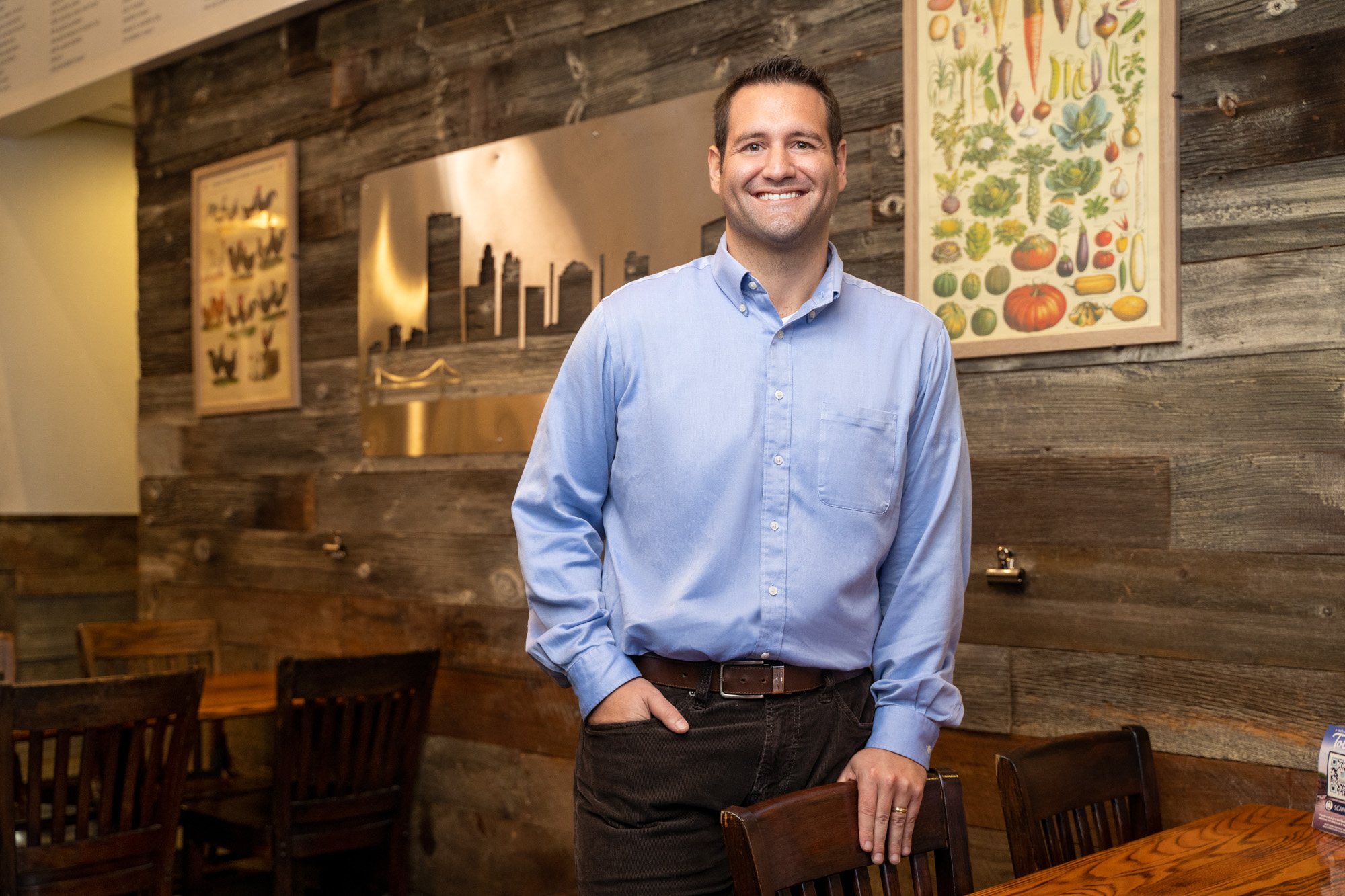 The Library Square project was a milestone, as it was the first project Rubin and Randles had worked on together from start to finish. Randles' husband even moved his office into one of the buildings.
"The fact that Julia and I are so different in our backgrounds and the things we specialize in is great because it gives us two different perspectives; a good balance of strengths that are greater than the sum of our parts," says Rubin.
Here in northwest Ohio, Rubin and Randles aren't alone in caring deeply about restoring and revitalizing the region. They're part of a group of people who are developing here in the Toledo Region in a way that honors its history but brings it into the future – and that's a good thing, Randles and Rubin agree.
"I think it's so much better that there's people like Kevin and Ambrea (Mikolajczyk of ARK Restoration) with us. There's enough pie that the more we're all successful, the more we're all successful," Randles says. "I love that we can cheerlead one another."
"We've still got several million empty square feet downtown and no one group is going to be able to do it alone," says Rubin. "The players downtown understand that a rising tide lifts all boats and it's not a cutthroat, hyper competitive environment."
Rubin mentions that even "more established players" like Kevin Prater of Prater Development offer advice and sage wisdom, ensuring other developers know about the historic tax credits available to them and gathering the region's developers to work harmoniously – not competitively.
Both Randles and Rubin have children who get to be part of the projects as unofficial site inspectors and watch their parents build something in their hometown. In fact, both the Randles and the Rubin families grew by one in 2022. Rubin and Breanne have Jack, Robert and Emma, and Randles and Nick have Ida May, Olive and Frank. Randles says it's particularly important to her that her children get to watch their mom build something.
"When I was in this transition, having just moved here and having children, I did say to my husband, 'I want my kids to see me own buildings and be an entrepreneur and be my own boss,'" she says. "When that article (in The Blade) came out, that was the first thing he said to me; he's like, 'Well, look. You've done it.'"
While Randles and Rubin are both from larger metropolitan areas, they've been able to carve their own paths here in the Toledo Region.
"Toledo is a place where you're really only restrained by your vision and ambition. If you're willing to connect with the community and put the work in, there's no limit to the impact you can have," Rubin says. "Toledo is a place where we can be creative and be able to make things happen."
"I'm very passionate about the built environment. Some women might joke that they've got a shoe problem, I think I have a building problem," Randles says. "We want to build what people want."