In the Limelight

—
Patrice "Dr. P" McClellan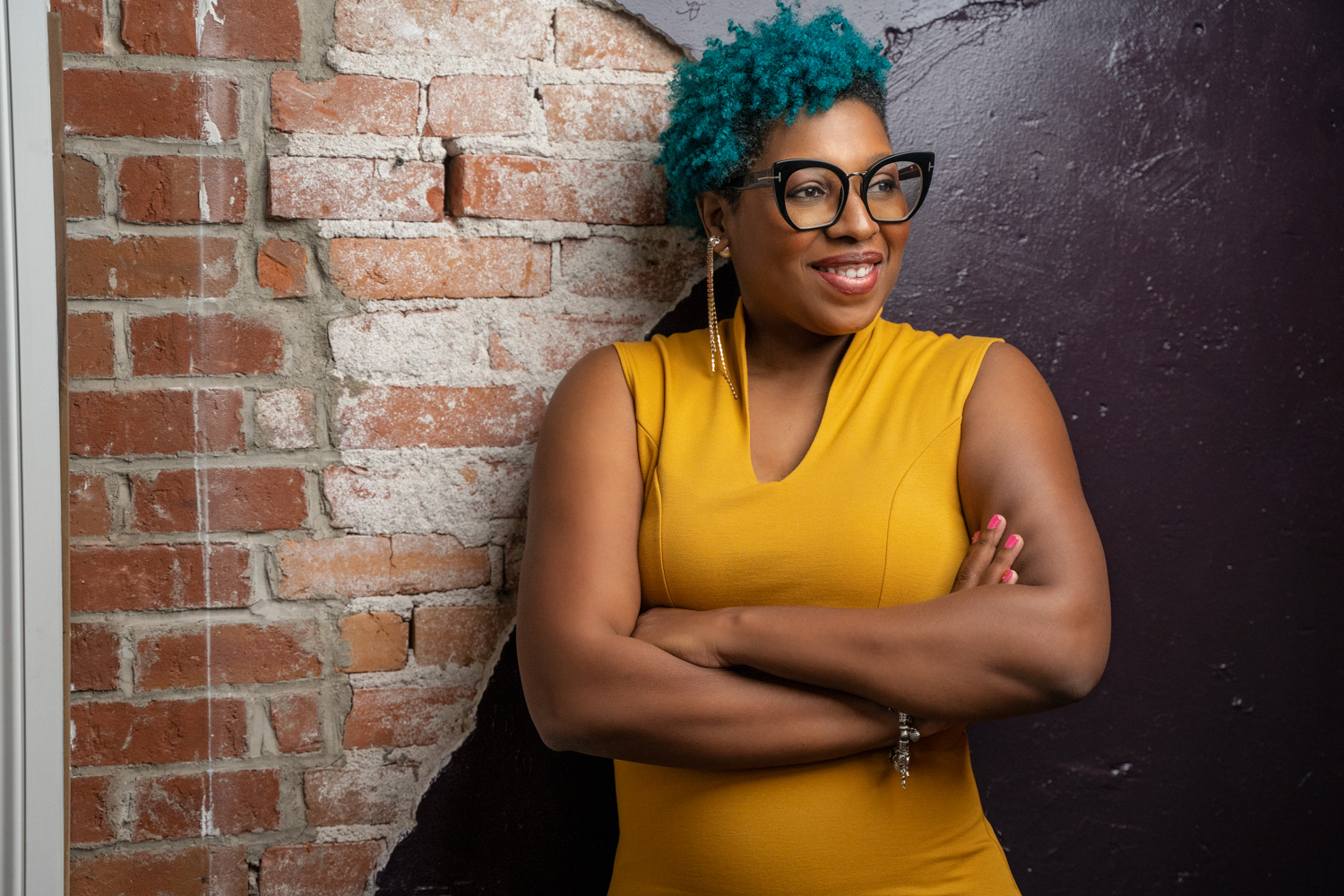 Dr. P is about changing cultures and building futures
While the phrase "diversity, equity and inclusion" may be new to some as of recent years, the commitment to work in that space is certainly not new to Patrice McClellan, affectionately known as "Dr. P."
In high school, Dr. P took a civil rights-focused trip through the University of Toledo's Toledo Excel scholarship program. They went to see the Little Rock Nine and even met Congressman John Lewis. The trip was one to remember – but one moment was particularly memorable.
"I remember we stopped in Mississippi and it was a bus of us, I mean, mixed group of kids – Black, Latino, white – and we stopped in Mississippi and there was a little carry-out. And we were thirsty, right? It was hot as hell, Mississippi," Dr. P says. "Dr. (Helen) Cooks heard the guy say, 'I don't want to sell to these n------.' We were 16. I remember that. I remember that."
The trip, alongside that unplanned yet equally educational moment, set Dr. P on a lifelong journey to root out injustice and guide others in anti-racist work, too.
"When I became a professor, I'm a qualitative researcher. So what do I do? I interview, I take notes," Dr. P says. "Well, my training started that summer when I was 16."
But Dr. P isn't here to babysit, or to engage with a business for a one-hour speaking engagement. She is razor focused on changing cultures and correcting values – and that takes a long-term commitment.
Dr. P was born and raised in Toledo. After graduating from the University of Toledo, she lived for three and a half years in Cincinnati while she was a fellow at Miami University of Ohio. But Cincinnati never quite felt like home. To be closer to family, her and her daughter's support system, Dr. P made a concerted effort to return to Toledo.
She was hired by Lourdes University as the director of the master's in organizational leadership program and moved back to the Toledo Region in 2009. But upon her return, she was frustrated by what she saw – corporate cultures had stagnated, and she saw very few young people in positions of leadership. So, Dr. P set out to change that.
"It's probably one of the reasons I stay in Toledo, because I surround myself with – it's crazy that I say younger professionals, because they look to me now like, 'You're wisdom.' It depends on the topic," says Dr. P, laughing. "At every table I'm at, I'm always like, where are the young people? … I'm 45 and I'm starting to become old, so where are the young people?"
As an advocate for young professionals and as a leadership coach, Dr. P knew she had plenty to offer the Toledo Region. But more than that, with her high level of expertise and a strong network both inside and out of the Toledo Region, Dr.  P could affect change outside northwest Ohio, too.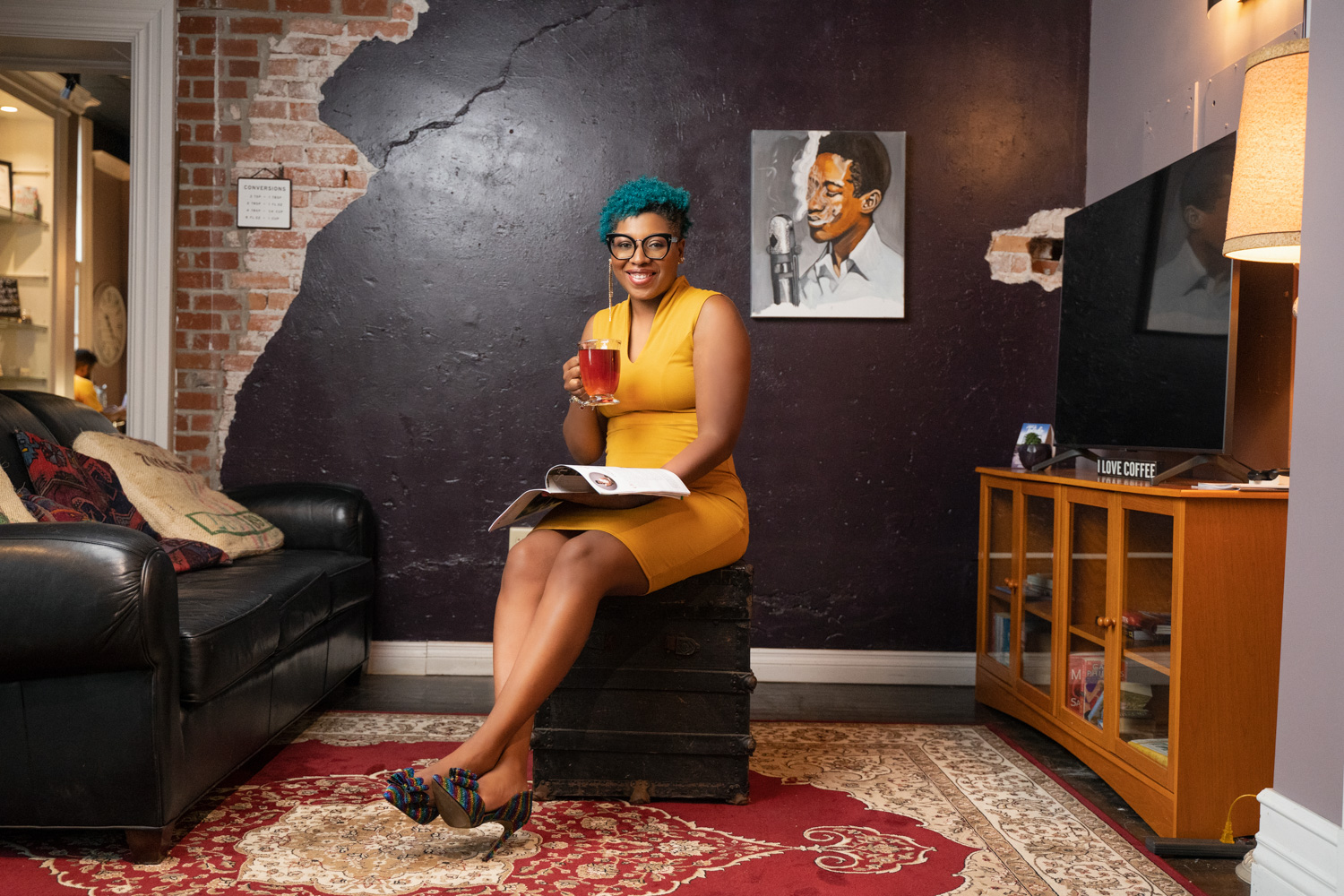 She founded The Ronald Group, named for her father, in January 2019, then left Lourdes in August 2019 and took a remote job at Fielding Graduate University in California with the intention of one day moving there. Then, the pandemic hit. She was disinterested in moving herself and her young son, Aiden, across the country during a pandemic, so she left Fielding Graduate University. Then the country was shaken by another historic moment: the murder of George Floyd.
"Locally, everyone started calling me: 'Dr. P, this is your area, we need you to come talk.' So, everything just kind of blew up after that in terms of clients, customers. Everyone just started calling me. And it was not just locally, it was nationally, because I live in Toledo but I'm a national scholar," she says. "The blessing was, luckily, I had been at Fielding, right? Because I was remote, I knew how to use Zoom. I knew how to use all of your learning management systems. I just attribute it to, you know, God always knows what he's doing."
Businesses that had never been involved in the diversity, equity and inclusion space were now seeing the vital need for training and creating a more inclusive workplace. These conversations may have been new to many leaders, but they were the conversations Dr. P had been having and was an expert in for decades.
"I've always been talking about race. Back then, it was a different conversation where it was, let's talk about diversity, and we kind of had to tiptoe around the systemic stuff. Then, everything that led up to George Floyd – Trayvon Martin, Breonna Taylor – all those things, that's when I told myself, I've been doing this for almost 20 years, right? Now I'm going to just teach it, train it the way that I know, and trust that God and the universe will bring the client to me that's ready to do the work," Dr. P says. "It's standing in that truth that the clients I have are not just one and done. We have longevity. ... Now, I'm doing something."
Through The Ronald Group, Dr. P transforms businesses through leadership coaching, cultural competency, team reorganization and more, upgrading workplace culture around the country. Dr. P isn't a leadership coach who a business hires for a one-off session; she's committed to long-term partnerships and building rapport with the entire team to create a holistic and inclusive workplace.
And here in Toledo, Dr. P has found personal success, too. Her daughter, Cassidy, is now 20 years old and goes to school in Huntsville, Alabama, and Aiden is 7. Dr. P is raising her children to be successful, to be sure, but most of all to be good.
"We had a parent teacher conference last week and Aiden's teacher said to me, 'He's a good human.' I said, 'Thank you. That's all I needed to hear today,'" she says. "He's in first grade, just practice his writing, punctuation, reading and math, but he's like, 'He's a really good human.' Wow, yeah, that's all I needed to know."
Dr. P takes plenty of lessons from her family. Her father passed away when she was young, and her mother remarried a man from Huntsville who grew up during Jim Crow. When he was just 12 years old, Dr. P's stepfather was arrested for trying to buy ice cream at a whites-only shop. However, Dr. P says, while racism now may seem less overt, it isn't any less harmful nor is it any less prevalent. And that's what drives her; the need to uncover and eliminate that injustice and build a healthier culture.
That is evidenced by her philanthropic work as well. Dr. P is chair of the United Way of Greater Toledo and is a fervent supporter of the Children's Defense Fund Freedom Schools. She's also been a member of the Alpha Kappa Alpha Sorority, the first intercollegiate historically African American sorority, for 25 years. She loves the amenities the Toledo Region offers her family, including the variety of cuisine here and being able to travel often due to northwest Ohio's reasonable cost of living. But above all, one thing takes the cake.
"I love the hell out of the zoo," Dr. P says. "We go to the zoo at least once a week. I love the zoo, then I can get my steps, it gets us out of the house. And I love the different types of restaurants, too, oh my gosh, because I'm a foodie."
Dr. P is a deep believer in advice she says her pastor gave her: whatever you're lacking, in order to receive it, you have to first give it. And since she was just a little kid, she's been giving back in a big way.
"That's just one of the things why my business is growing, because my intent is not to become a millionaire or make all of this money. My intent is to change people and change systems," she says. "God will bless me because I'm blessing others. … I don't worry about it. I do what I'm here for and let God and universe figure it out."