In the Limelight

—
Sara Dastagir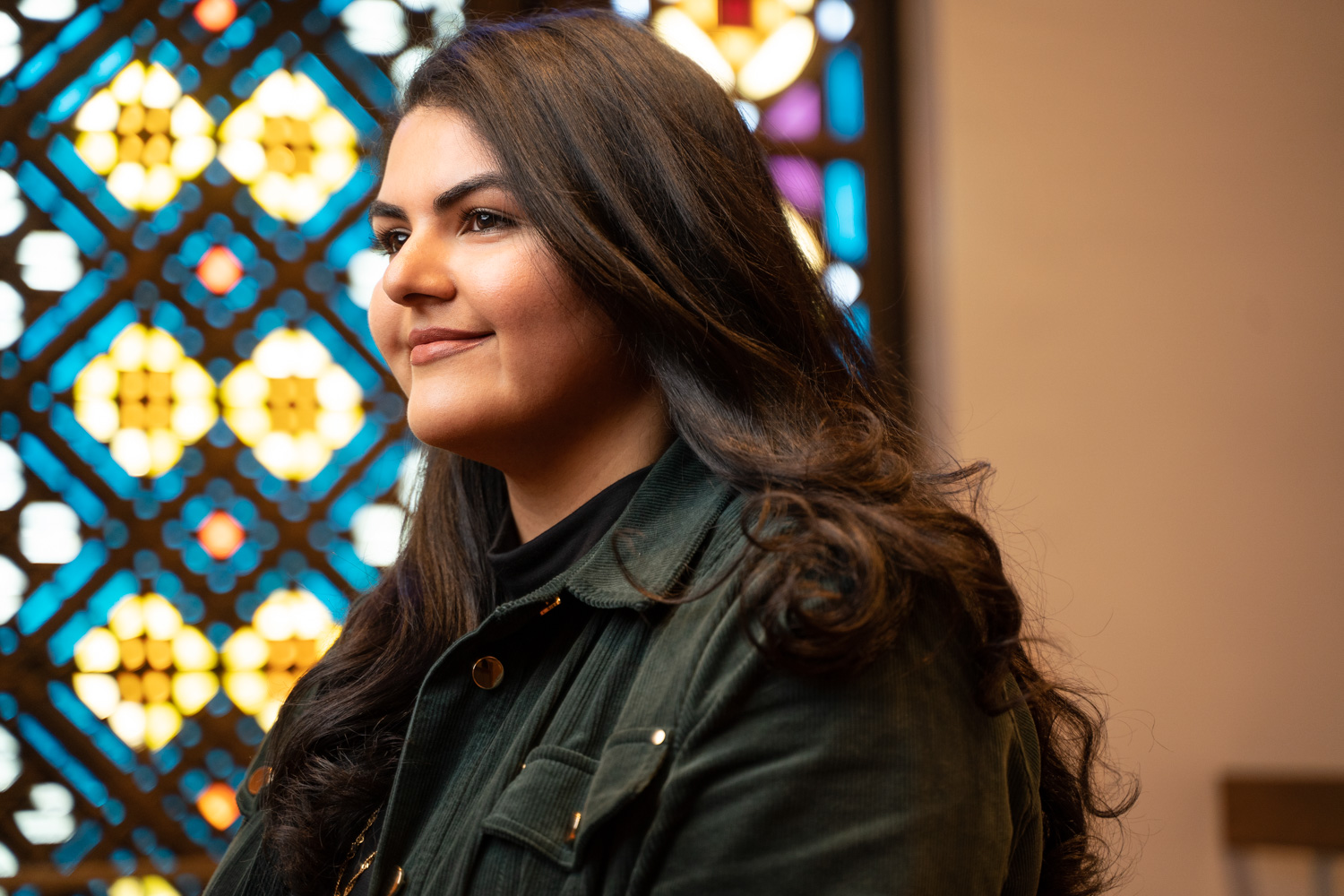 The Islamic Center of Greater Toledo's executive director's courageous legacy
Even after studying Islam in undergrad abroad in Kosovo and Oman, and here in the states, Sara Dastagir, executive director of the Islamic Center of Greater Toledo, never thought she'd work for a masjid.
Learning about her religion was a way to get closer to her faith, not a career path until she became the first women executive director of a mosque in the United States.
Dastagir, who made history in 2018 as the center's youngest-ever member elected to the administrative council, again rewrote history when she was hired to be the first executive director there in February 2021. The former assistant to Toledo Mayor Wade Kapszukiewicz and deputy director of the Human Relations Commission for the City of Toledo didn't take the new position lightly, however – especially considering her and her family's history with the center.
"Actually, my parents, they're both Afghan immigrants. They met in Toledo, they met at the center," says Dastagir. "My mom's family went to the center and asked, 'What other Afghans are there in Toledo?' and the Imam at the time said, 'There's only one other Afghan in the area.'"
Dastagir's mother, Saadat, would marry the only other Afghan, Ghulam, and had three children, Sedique, Sara and Soliman, before Ghulam's passing in 2008. As a child, Saadat left Afghanistan with her family and relocated to Kuwait. She had been attending an American school in Kabul and her heart was set on moving to America. When the second Gulf War broke out, Saadat, just 20 years old, convinced her entire family to move to the U.S.
"Which is crazy to think, because when I was 20, those weren't my concerns," says Dastagir. "I would not have that amount of courage."
Still, Dastagir has continued her mother's legacy of courageousness in her own way. When the pandemic began, Dastagir saw an opportunity to assist her community as it adjusted. In order to keep the center community safe during the pandemic, its volunteer leaders began to livestream videos daily. It was during Ramadan, after all, a critical time for the mosque and its community.
Every day, Dastagir would leave her full-time job with the City of Toledo at 5 p.m. to immediately go to the center to record, edit and upload the videos for that day. And she did it all while fasting during Ramadan.
"I remember one of the days, Imam (Ahmad Deeb) was like, 'Do you want to be the executive director? Would you think about it?'" says Dastagir. "I laughed on the spot. I just completely burst out laughing."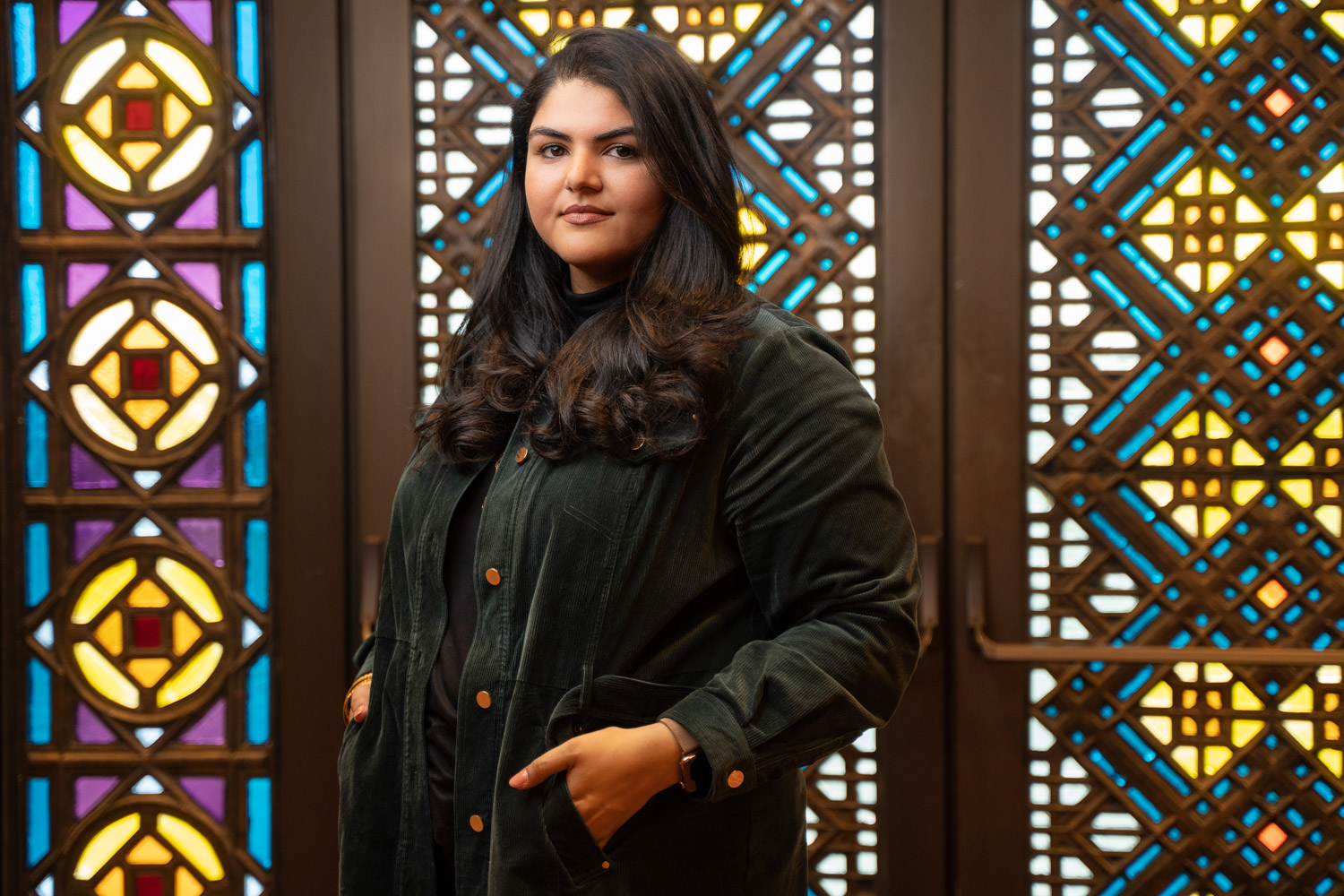 Dastagir says she asked Deeb why she would ever leave a job she enjoyed – a secure job with the city government. But as time went on, she became more and more active in her role as a council member with the center, and began to seriously consider the position. She became excited about what the job with the center could offer her – and what she could bring to the center.
Dastagir says she spoke with various center leaders and, ultimately, her mother about the opportunity. But this wasn't just any job she was considering; it's the community center where she was raised, and the place where her parents met.
"My mom was very up front. She said, you cannot take this lightly. This is a serious job," says Dastagir. "She was very stern, but she was happy, 'You need to make sure your whole heart is in this, and everything that you do has an impact and that you're doing it for the right reasons.'"
Since taking the job, Dastagir says, she's made a point to be intentional with every decision she makes. It's not a job she can leave at 5 p.m. – members of the center are part of her family, and she's part of theirs. Everyone who visits the center cares deeply for it, even the landscaper, she says, who has been there for decades.
Dastagir leads outside of the center, too, serving in varying capacities on the Islamic Food Bank of Greater Toledo, 419 Global Hub, Welcome Toledo-Lucas County Steering Committee, EPIC Toledo advisory board and Toledo Opera Community Engagement advisory committee.
"The thing is, especially in Toledo, everyone is so invested and I think that's very beautiful about our community. Whoever you meet, they have some sort of investment, they have some sort of say, and that's beautiful," says Dastagir. "I see the impact, when we combine forces together, what we can do."
In just her first year in the role, Dastagir is already making a difference within the center. As a young woman in a leadership position, she's setting an example for women who enter the mosque and for the young people who spend time there.
"I was talking with a college student and she was saying, 'I don't think you realize how much your impact, just your presence, means to Muslim women,'" Dastagir says. "Not even from the religious perspective, but culturally, from Middle Eastern, African and southeast Asian backgrounds, we're trying to shift things culturally."
Dastagir hopes to continue the center's mission of not just being a center of worship, but also as a community space where people of all ages and ethnicities feel comfortable gathering. She says she's excited to see the momentum that young members of the center are bringing but that she wants to ensure she's making the right decisions for families and elders at the center, too.
While she wants to push boundaries, Dastagir first considers whether she's pushing the right boundaries and for the right reasons. The center offers lectures on a variety of topics including racism, domestic violence and more, all tied back to faith and the local Muslim community. As a young woman in a leadership role at the center, Dastagir says, she's following the lead of other important Muslim women who are putting in work in their own communities, too. It's not hard to find examples, she says – she's got some in her own immediate family.
"I think Afghan women are amazing, we have this burning leadership in us," says Dastagir. "And now I'm hoping to help a new generation of Muslim women."