In the Limelight

—
Scott Noonan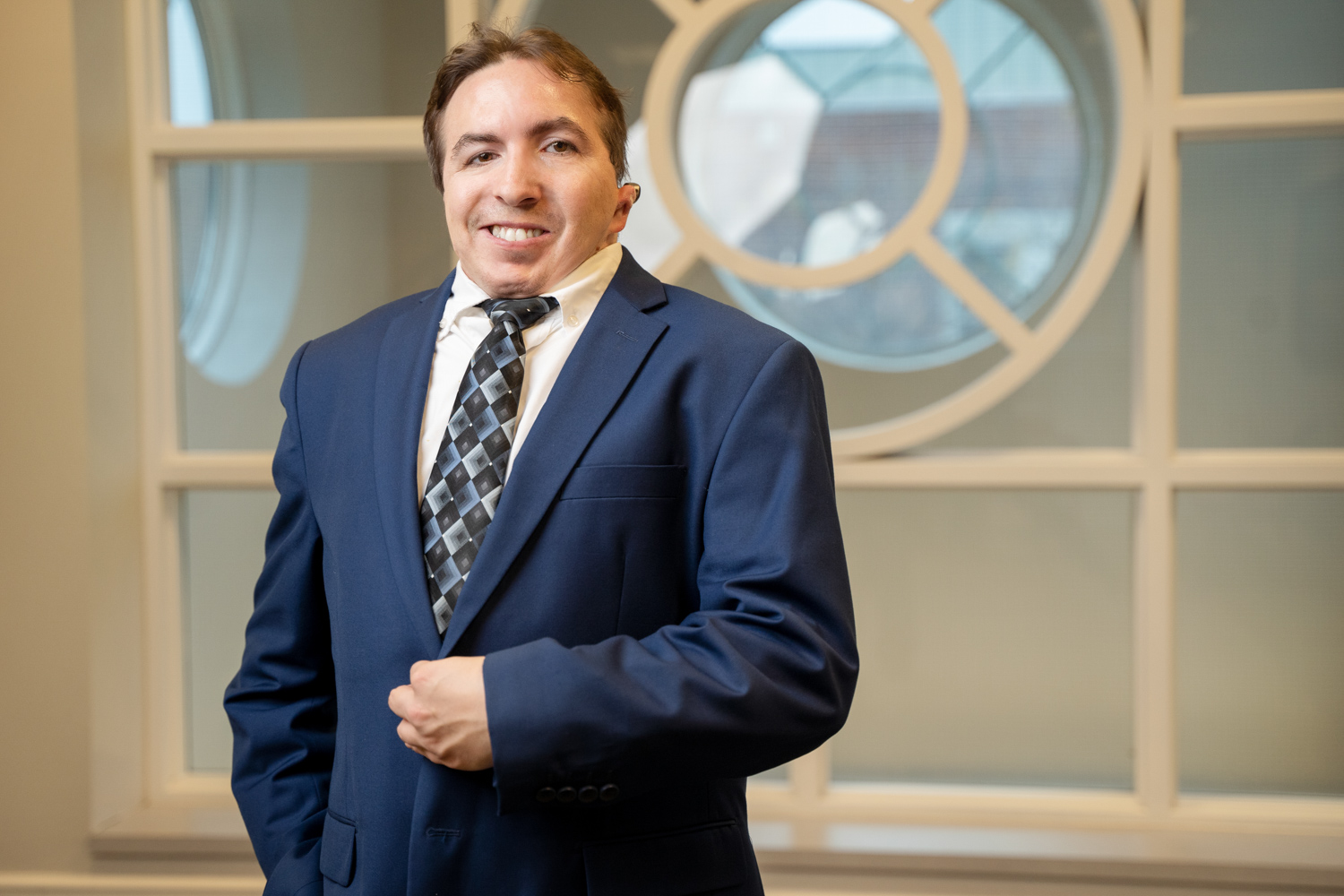 Scott Noonan wants to inspire others to make the region better by example
For his entire life, Scott Noonan has been proving people wrong.
Noonan, a Maumee City Council member, project coordinator at the Neighborhood Health Association, and chairman of the Water & Sewer and Land Use & Zoning committees, has been told by naysayers since day one what he shouldn't – or can't – do.
"As an individual with a disability, throughout my entire life, people have told me that I couldn't do certain things," Noonan says. "Nothing motivates me more than being told I can't do something."
Noonan, a Toledo native, was born with Goldenhar syndrome, a rare congenital disease that affects the development of the ears, eyes and spine. As a result, Noonan was born with facial deformities and developed scoliosis. Over the course of his life, Noonan estimates that he's undergone around 25 surgeries to correct his scoliosis, align his jaw and install a bone-anchored hearing aid, among others.
But Noonan was born with something else: his mother Betsy's fighting spirit.
"My mother, who was a single mother at the time, had to fight to keep me in regular classes," Noonan says. "My mother kind of saw that I still had the initiative and the personality."
Betsy was told by school administrators that Noonan would not do well in traditional classes, but he proved them wrong. He excelled in the classroom at Central Catholic High School before attending Miami University of Ohio with a major in history and made it to the president's list, which recognizes undergraduate students with the top 3 percent of GPAs in each division.
After graduating from Miami in 2010, Noonan came back home to northwest Ohio. He began to substitute teach at schools throughout the region for about two and a half years until Lucas County Auditor Anita Lopez offered him an internship, which turned into a full-time position.
Noonan's goal was to prove his naysayers wrong, and he was far beyond that goal. But he knew, with his background, drive and unique viewpoint, that he could do more to impact the region. So, he decided, what could be a better way than through a seat on Maumee City Council?
"I took my shot in it because I wanted to make a change legislatively," Noonan says. "And then, in 2017, I didn't get the appointment. So that was kind of a roundabout way of saying, 'Hey, you can't do this.'"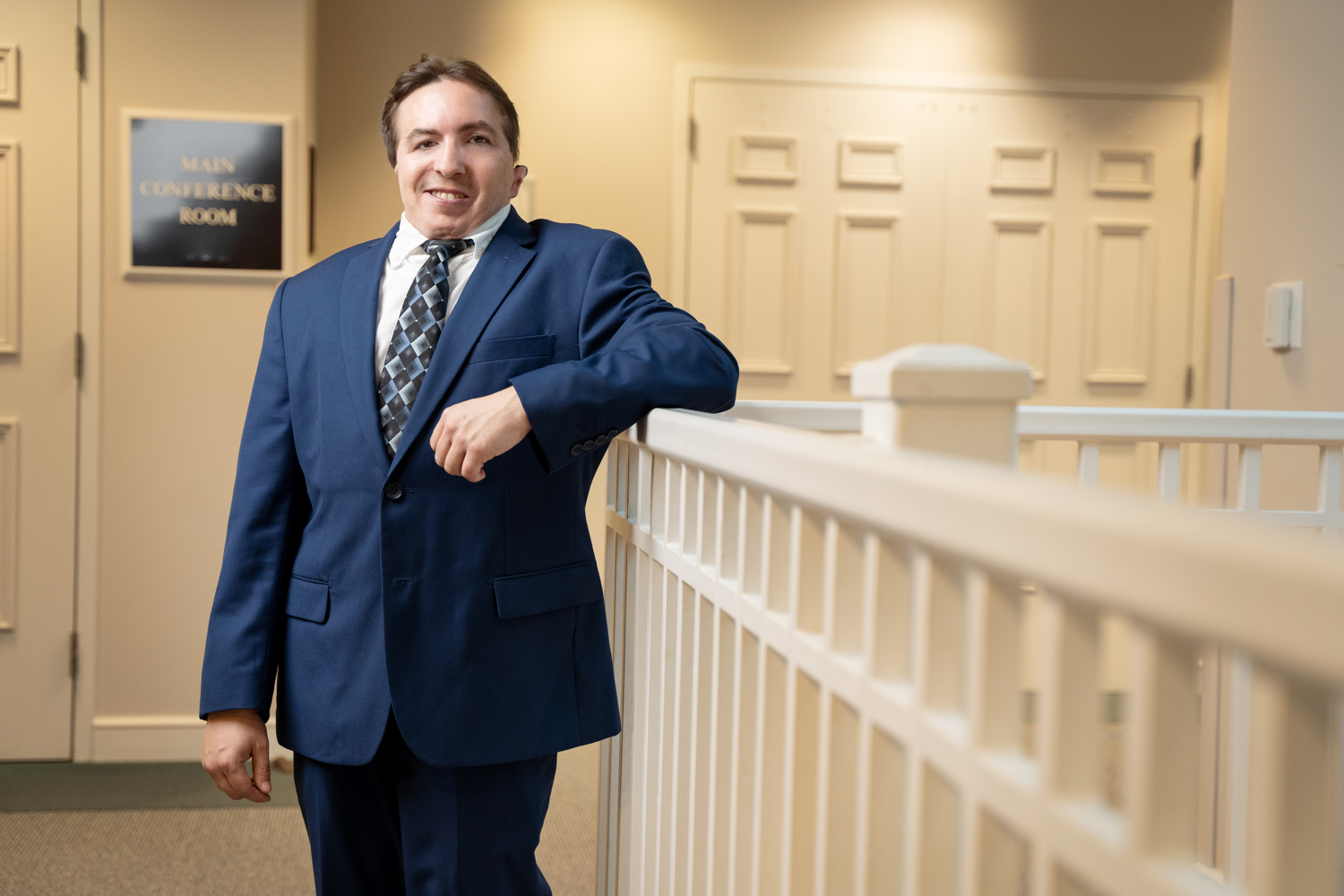 Though he didn't receive the appointment, he decided to officially run in 2017. He lost by 172 votes, but it was clear that his voice and his message were making an impact.
"Up until that point, fundraising for a Maumee City Council candidate was, at the most, about $2,500," Noonan says. "I raised about $16,000."
Noonan had proven that he wasn't giving up, and when another appointment came in late 2017, he got it.
"I think the current council saw that I was willing to run a positive campaign, and I showed my willingness to at least assist in improving the city, and I think I've proven myself since then," Noonan says. "But also, it was motivation because, again, people were telling me I couldn't do something."
Noonan has a vision for progressing Maumee into the future, and looks forward to working on the city's master plan, which was put on the backburner during the COVID-19 pandemic. He says that two of his biggest goals for that master plan are to continue the revitalization of uptown Maumee as well as to establish a program to give people with disabilities an opportunity like Lopez had given him.
"I'd like to get more people with disabilities in as interns, and they could prove themselves and get into the public sector," Noonan says. "Typically, people with disabilities are kind of pigeonholed into the service industry. … Where can we get people with disabilities into the public sector? Not only are they doing jobs that benefit the community, but they're also getting full-time salaries and benefits."
Noonan says this initiative is nonpartisan and well-received. But, if his history says anything, it's that it's unwise to bet against Noonan. His willingness to press on can be attributed to his supportive family, but also to his perseverance through the many medical difficulties throughout his life.
"Whatever negative thing I experienced in my professional or elected official life, you know, nothing comes close to what I experienced through surgeries," says Noonan. "All the potential obstacles that I could potentially come through, it's nothing compared to what I've dealt with medically."
Noonan credits his family as being his biggest source of support. His dad, John, a sergeant for the Toledo Police Department, adopted him in 2001 when Noonan was 10, and Betsy and John would have two more sons, Blake and Josh. But his support system extends beyond his family, too, as the northwest Ohio community proves that despite its large size, it so often seems like a small town.
In addition to his full-time career and position on city council, Noonan manages to squeeze as much time out of his day as possible. He is on the boards of the Toledo-Lucas County Commission on Disabilities and Toledo Metropolitan Area Council of Governments, among others, and in his free time, Noonan says he enjoys helping with others' political campaigns and fundraising. But when he's not advocating for a better northwest Ohio and supporting others, he says he loves college football and is a film fanatic, citing David Fincher as his favorite director.
Though Noonan's will to prove the naysayers wrong is strong, his desire to become an example of what it means to be an active participant in positive change is even stronger, being a shepherd for the leaders that will come after him.
"I learned very early on that I wanted to commit myself to as many things as I could to experience what this region could offer," Noonan says. "I want to be someone that leads by example. … I want people to commit themselves the time and effort to do something."