In the Limelight

—
Sheri Copanic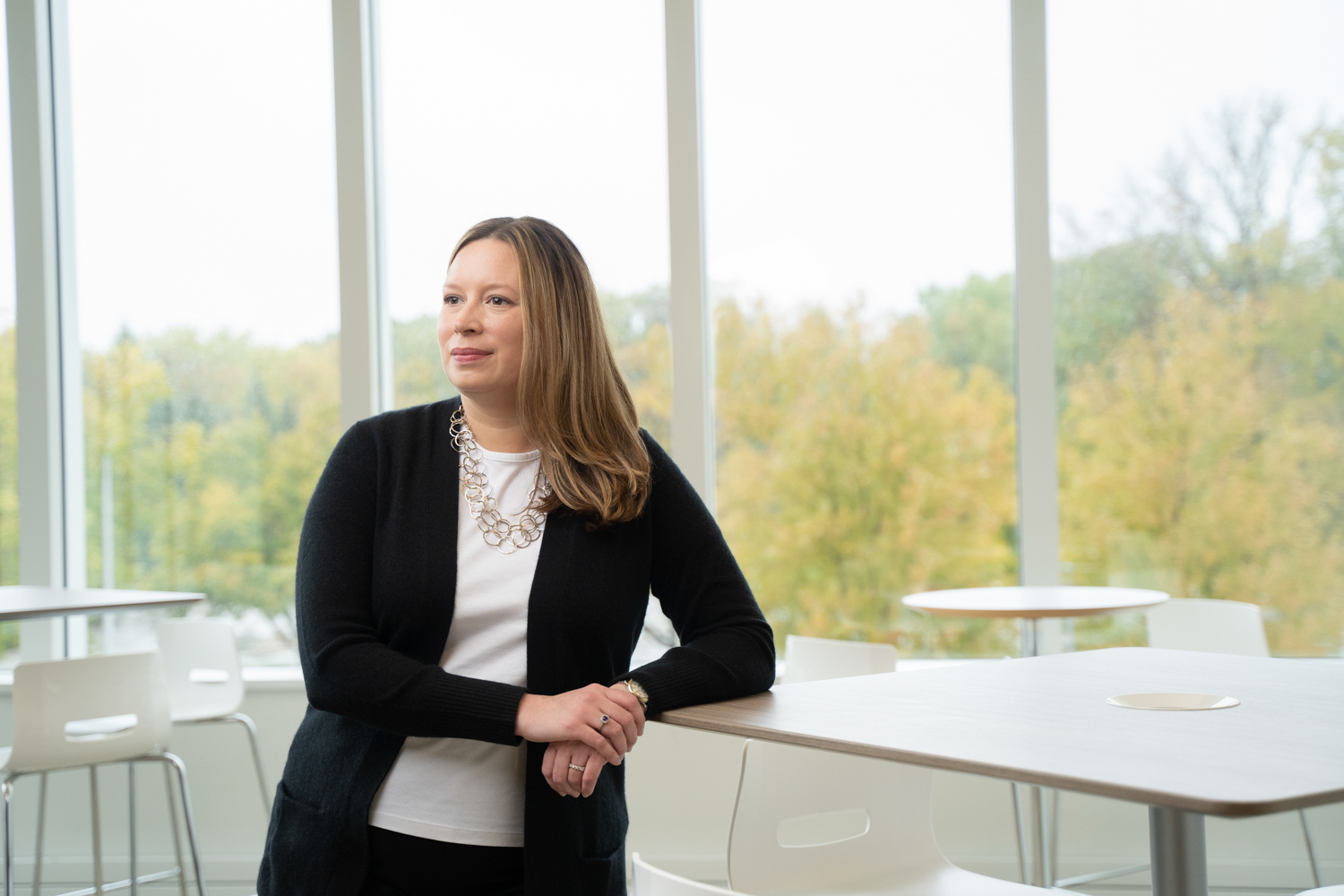 Sheri Copanic always finds more time to give back to her home
Sheri Copanic isn't from the Toledo Region. In fact, it wasn't even on the northeast Ohio native's map when she was looking for a new home in the late aughts.
Copanic got her undergraduate degree in accounting and MBA from Baldwin Wallace University in Berea and started her professional career in Cleveland. Then, she moved to Boston for work. While she enjoyed being there, after being away for nearly six years, she was ready to move closer to family.
"I really was not looking to move to Toledo. I interviewed for jobs in Cleveland, which is where I wanted to go, and didn't find anything that was the right fit," Copanic says. "Through the help of a recruiter, I found the job at Welltower. You know, when I interviewed at Welltower it was just a really great experience. So, I ended up in Toledo."
Copanic moved to Perrysburg in 2011, where she lived for a year. And while she had family near enough in northeast Ohio and a brother who attended the University of Toledo for college, she didn't have a strong support system in the Toledo Region. But it didn't take long for her to build one.
"Interesting part of the story, I actually met my husband – we met days after I moved to Toledo," Copanic says.
Suddenly, her life looked quite different than it looked in Boston. For starters, her commute had reduced from about an hour and a half each way to just five minutes down the road, and that left so much more time for living.
"You get so much of your life back," Copanic says. "What I love about that is that I can actually do things after work, and that's where you have time to be involved in the community."
Driven by her innate desire to give back, Copanic got involved in the Toledo Region immediately, particularly with organizations that support women. She joined the United Way of Greater Toledo's Women's Initiative, which gives women the network and tools they need to become leaders and advocates for their fellow woman. She spent about six years on the board there, one of which as chair.
"Women's Initiative mobilizes women to become leaders, philanthropists and advocates on issues concerning women and children," Copanic says. "Our primary program the whole time I was on the board was Dolly Parton's Imagination Library. … It started in eight ZIP codes, then we expanded to all of Toledo Public Schools and then all of Lucas County. In October 2021, Women's Initiative transitioned Dolly Parton's Imagination Library in Lucas County to the Toledo Lucas County Public Library.  I continue to be involved with the program through the library."
Copanic also joined the Women's Summit Steering Committee for the 2021 Solheim Cup and Dana Open presented by Marathon.
"I've been part of the Women's Summit since the first in 2017," Copanic. "The summit provides personal and professional development experiences for women."
Marrying her life as a volunteer with her personal passions comes naturally to Copanic. She loves to cook elaborate and intricate meals and spends entire days cooking something for her and her husband, Mark Fox, to enjoy. Volunteering for the Ronald McDonald House Charities of Northwest Ohio, then, was a perfect fit.
"Planning various events and also just cooking meals at the house, it's really amazing to see and talk to some of the families that are living there and just their experience," Copanic says. "You know, having a home-cooked meal, it's just such a rewarding experience. It doesn't take up a lot of your time, but you have impact on a lot of people."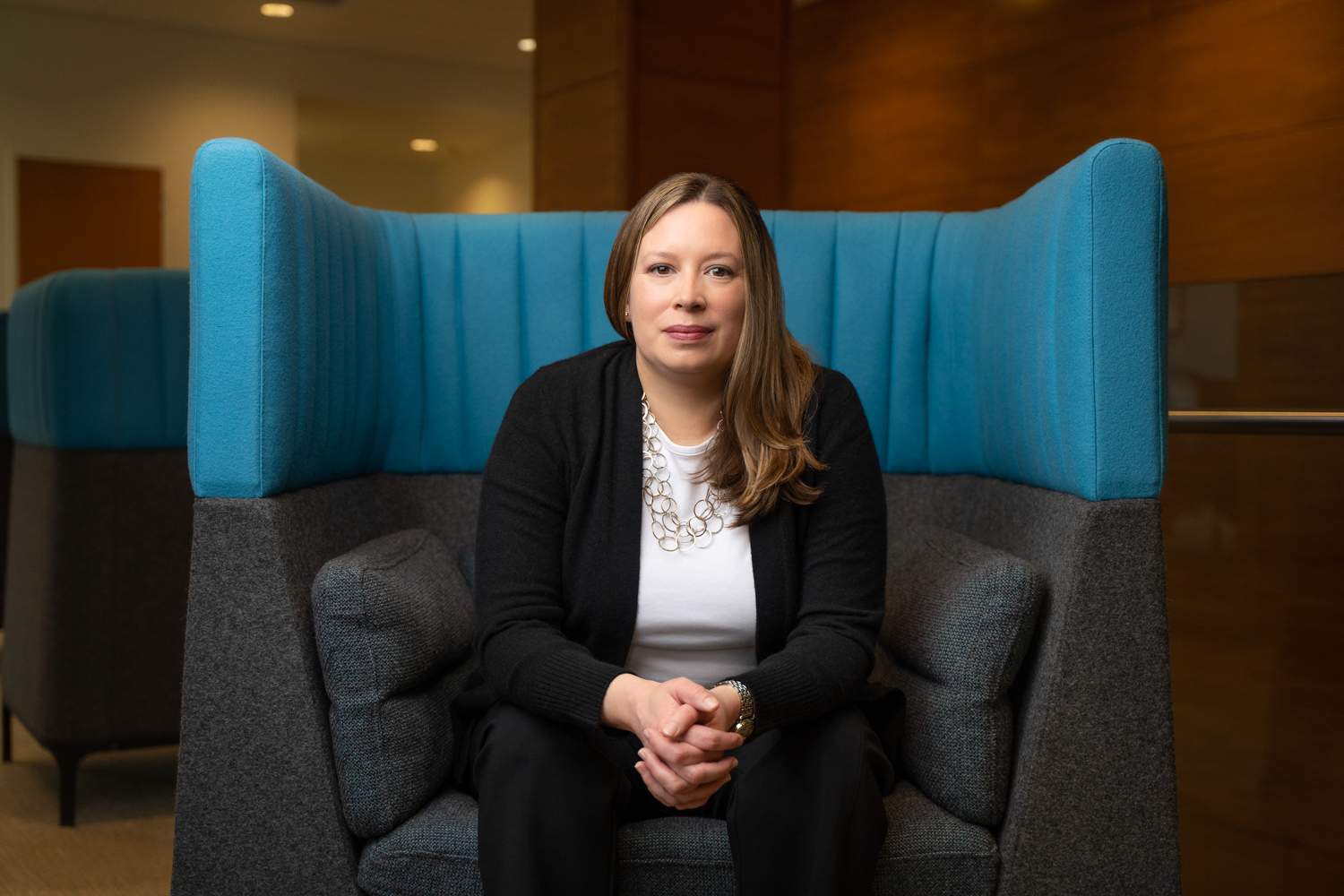 Copanic's passion for volunteerism and making an impact in her community is no happy accident. During her childhood, Copanic and her family were on the other side of the coin, benefiting from these types of services themselves. For a time, her family lived at the local YWCA.
"Growing up, I benefited from several local charities. I know the benefit and how it impacts you," Copanic says. "There was a period of time in my life when I was living in Boston and really where I was just like, 'Wow, I can't believe I've gotten this far.' Just to get a master's degree in my family is a big deal. Just experiencing what it's like to need those organizations."
Copanic credits that childhood and being raised by her hard-working mother, Ruth Ann Wissinger, for her love of giving back today.
"My mom taught me the importance of giving back to the community and empowering women," she says.
Today, Copanic has found success and community here in the Toledo Region. She and Fox, director of technology transfer at Bowling Green State University, live in the Old Orchard neighborhood with their great Pyrenees mix, Sadie, and three cats, Aspen, Ashes and Annie.
"It's really a great neighborhood. We have neighborhood parties, and I love that it's walkable," she says. "We love walking our dog, I love seeing people walk by our house. Everyone around us is remodeling their houses, including us, so it's fun to see what people are doing."
Between Copanic's job as assistant VP of risk management and insurance at Welltower and her extensive volunteerism, including being on the board of YWCA Northwest Ohio, the Toledo Region still affords her enough time to enjoy what's around her and spend some time relaxing with Fox. And here in northwest Ohio, there's plenty to do to fill that time.
"We have so many great things in Toledo, and they're easily accessible," Copanic says. "If you want to go to the art museum, it's easy to do so – it's free. If you want to go to the symphony, you can get tickets, they're not outrageously expensive. And it's not like you have to plan a whole big night out to go into the city. I think that's a really cool part of Toledo."
Also, Copanic notes, that the affordability here in the Toledo Region allows her to travel and enjoy a lifestyle that wouldn't be possible in a more costly city. Plus, though Copanic moved to Toledo knowing virtually no one, she has built a network of close friends and family from scratch, and the region now feels like a small town rather than the growing metropolis that it is.
"You go to an event in Toledo, you will see someone you know. Or five," Copanic says. "Part of that is from being involved in the community, my husband and I both are. From the Women's Initiative, I got to know a bunch of women that I would have otherwise not gotten to know from different walks of life, and now you run into them other places and they're like, 'Oh, I'm involved in this other organization, you should learn about this.'"
That small-town feel is what helped Copanic get so involved and feel so connected within the Toledo Region. When she first moved to town, she says, she frequently attended socials with EPIC Toledo, the region's largest young professionals organization. Today, living in a historic neighborhood in the heart of Toledo, Copanic and Fox have the freedom to explore all of their hobbies, whether that's camping and kayaking, traveling, volunteering, cooking or eating out, or simply relaxing with their pets at home. But for Copanic, it all ties back to community and paying it forward. 
"I'm actually currently in the process of trying to find my next thing, how I can impact the community," she says. "Something I'm working on this year is seeing how I can best utilize my passions and skills in the community."
At the time of interview, Copanic had only been off the board of the United Way's Women's Initiative for a few months, but she was already searching for something to fill that newly empty time slot.
"I'm like, 'OK, now what?'" says Copanic. "I have too much free time."