In the Limelight

—
Stacy Jurich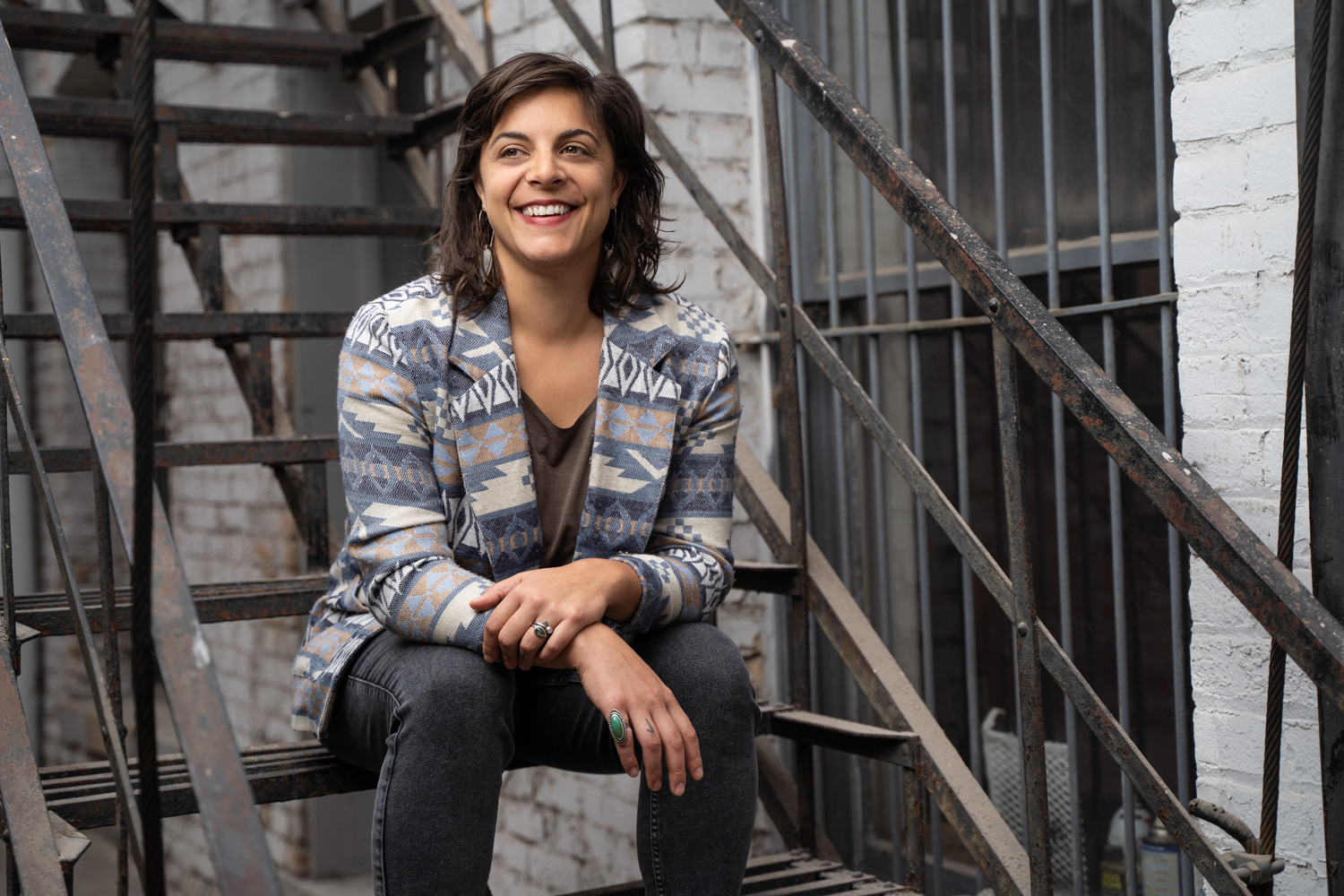 Stacy Jurich is creating a more wholesome community through kombucha
Though Toledo native Stacy Jurich worked a lot of different jobs throughout her 20s, none seemed to be a perfect fit. She tried her hand at a little bit of everything including tennis coaching, substitute teaching, freelance writing, bartending and serving, but her journey to find the right career continued.
"Once I decided to look for more full-time work, I just wasn't finding anything I felt passionate about," Jurich says.
She had been making and selling kombucha out of her home since 2010, delivering it around the city on her bike. And the more she traveled outside of Toledo, the more she saw her kombucha endeavors as a viable long-term option.
"I'd seen different local kombucha companies, and Toledo didn't have one. I thought there was a good opportunity to be the first to bring a kombucha brewery to Toledo, which was still pretty uncommon in the Midwest." Jurich says.
So in January 2015, Jurich took the leap toward business ownership. From then on, she wasn't just known as Stacy Jurich, but as Boochy Mama, for her business Boochy Mama's Kombucha.
Business ownership was secondary to her love of the art of making kombucha.
"It wasn't like anything else I'd ever made or done before. It's really healthy for you. … I felt good drinking it and I wanted to share that enthusiasm with people," Jurich says. "Getting to work with herbs and come up with different flavors, I mean, that's just endless interest. I never get bored with it."
Now, Boochy Mama's Kombucha makes a variety of kombucha flavors that rotate throughout the year. Kombucha aficionados can find Boochy Mama's Kombucha at nearly 120 locations in three states including its downtown Toledo boutique, and it employs a team of five. But Boochy Mama's Kombucha, and Jurich herself, isn't just about creating and running a profitable business. It's also about being sustainable, environmentally conscious and part of a bigger community – the Toledo Region community.
In addition to composting, Boochy Mama's Kombucha offers a bottle return program. Kombucha lovers can bring back 10 clean Boochy Mama's bottles to the downtown Toledo location and receive a free 16-ounce kombucha. Plus, Boochy Mama's donates 1 percent of all sales to grassroots Great Lakes advocacy organizations with the goal of protecting and preserving the Great Lakes that surround the Toledo Region.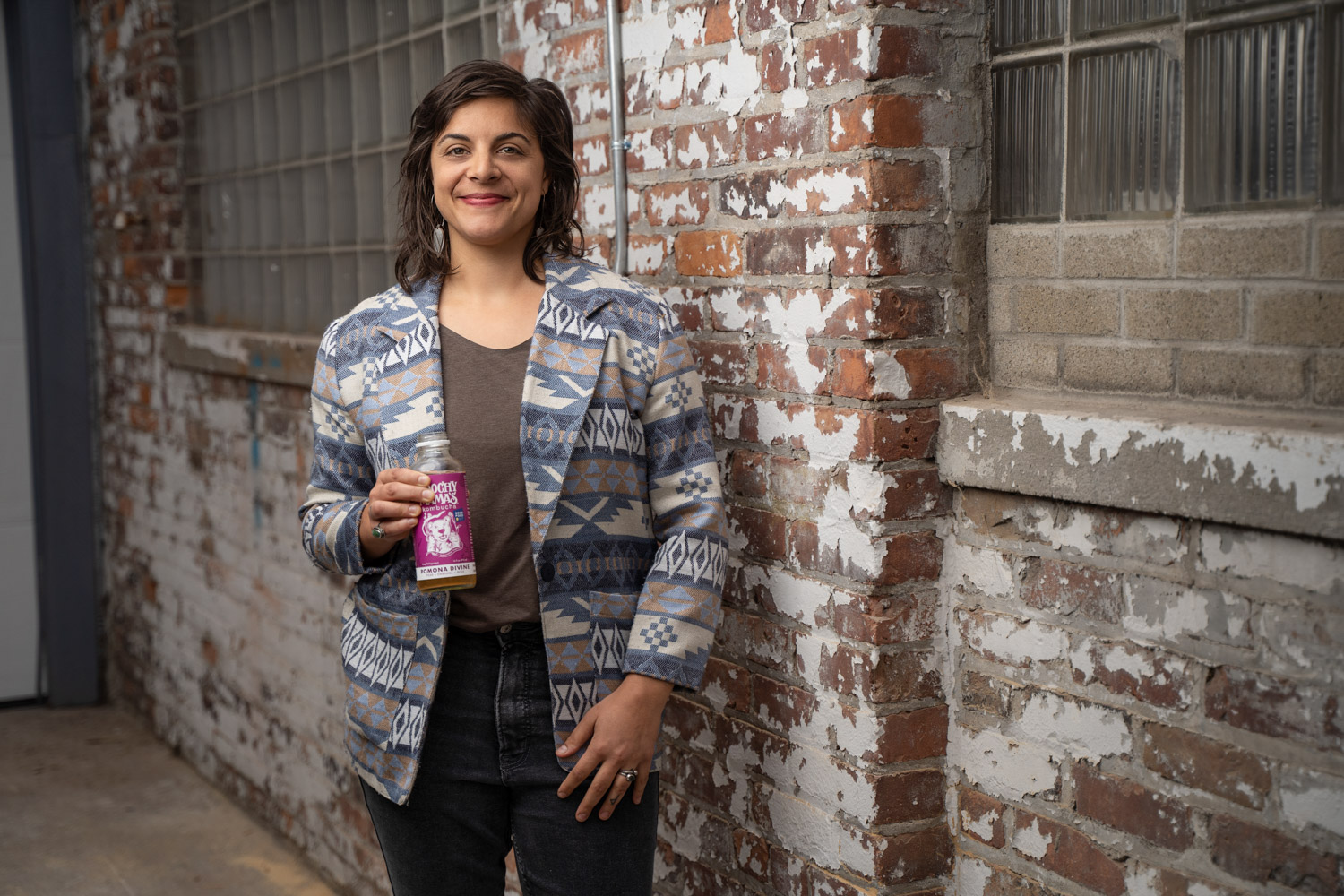 It should come as no surprise, then, that northwest Ohioans embraced Jurich and her business wholeheartedly.
"I feel like Toledo was a cheerleader for the business. Everyone was super excited. … It was unique enough that people could embrace it in that way," Jurich says. "And Toledo was also very forgiving. There have been flavors or batches where I'm like, this isn't my best batch but we need to get it out. Everyone has been so encouraging since even before day one. I think that's really helped get me through some of the more challenging times."
Jurich says that, without Toledo, Boochy Mama's Kombucha wouldn't be where it is today.
"I don't think that it would have been possible to start anywhere else because I relied so much on the network of friends and colleagues just for help finding spaces and pulling in resources. Having an established network to create this business from the ground up, organically, was really crucial to every step of the way," she says. "I think what's exciting about where I'm at now, in year eight of the business – which is crazy – is to feel like the success of the business is thanks to – and celebrated by – the Toledo community."
All business challenges and growing pains considered, between Boochy Mama's Kombucha; her young son, Isaiah; and her husband, Ben Cohen, co-owner of Toledo music production company Dream Louder, life here is good.
The family of three – soon to be four – plus dog King Chaga Bear and cat Kit Kit, enjoys Metroparks Toledo, the Toledo Museum of Art and the many restaurants throughout the region. Jurich says she feels most at home when she's riding her bicycle around Toledo, and she loves that the city's geographic location offers plenty of opportunities for travel.
"You can have this symbiotic relationship with the city and make what you want out of it. You can support the city and the city will support you," Jurich says. "Toledo is both a warm and excitable place yet very laid back."
As for the future of Boochy Mama's Kombucha, Jurich is looking forward to scaling up production while keeping it sustainably sized in the Midwest. She's also excited for next week's launch of Boochy Mama's Your Everyday Kombucha, a new 48-ounce kombucha that's more economical and environmentally friendly than its 16-ounce counterpart. Whether as a community advocate, parent or business owner, Jurich loves being in the Toledo Region.
"Toledo is a special city, its history and present day, and its geography," she says, "with a community that's like a big family."