Toledo International Film Festival returns in February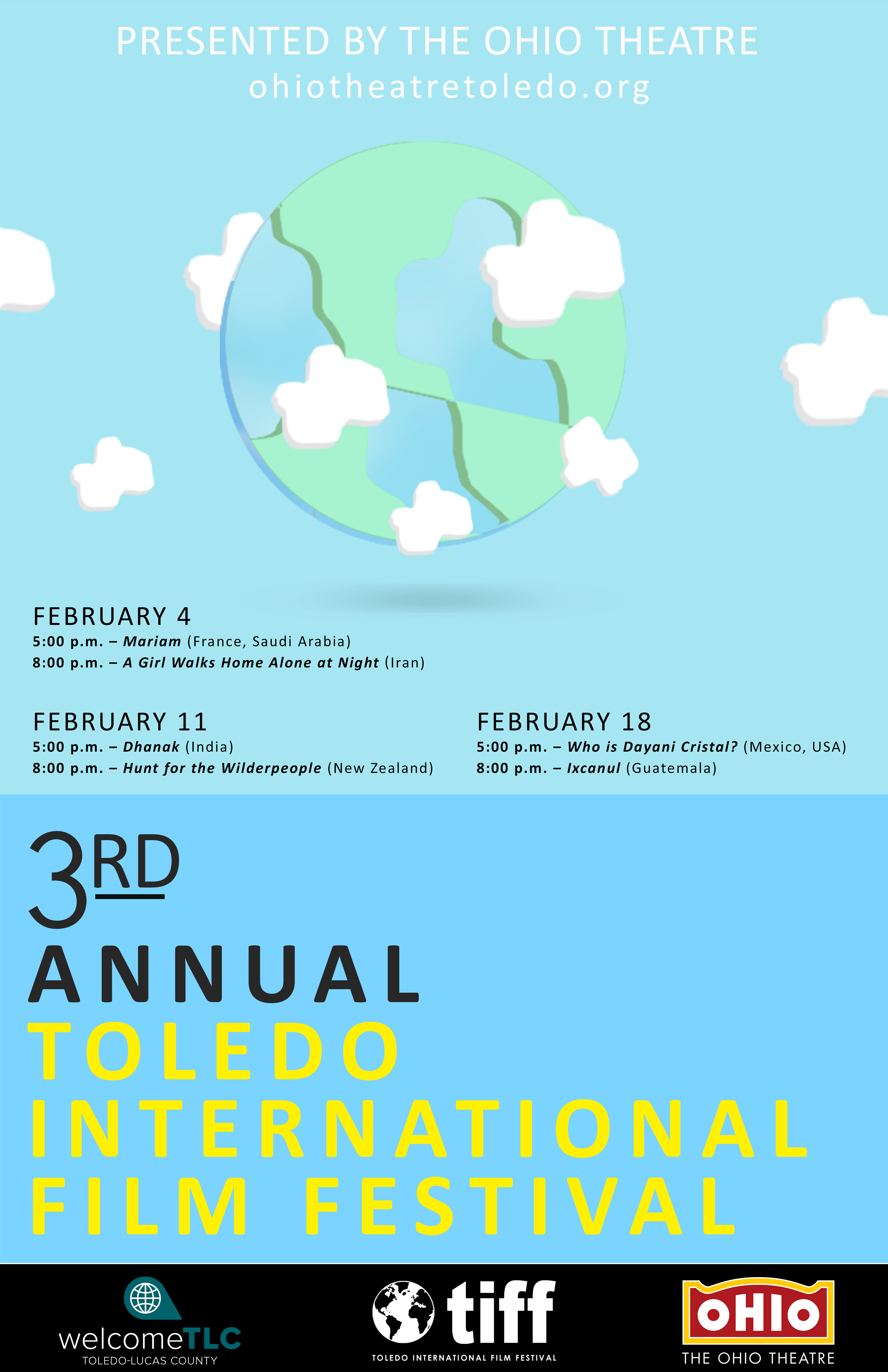 The Toledo International Film Festival returns to Toledo for their 3rd annual event.  Films will be shown at the Ohio Theater and Event Center on Saturdays in February (Feb. 4, 11, 18). The festival is a celebration of cultural diversity and aims to encourage international understanding through curated film, shared food and performances. 
Tickets are available on the TIFF website. In order to continue to bring great arts and cultural programming to the Toledo Region, the Ohio Theater is also looking for event volunteers and selling commemorative t-shirts.