Toledo Museum of Art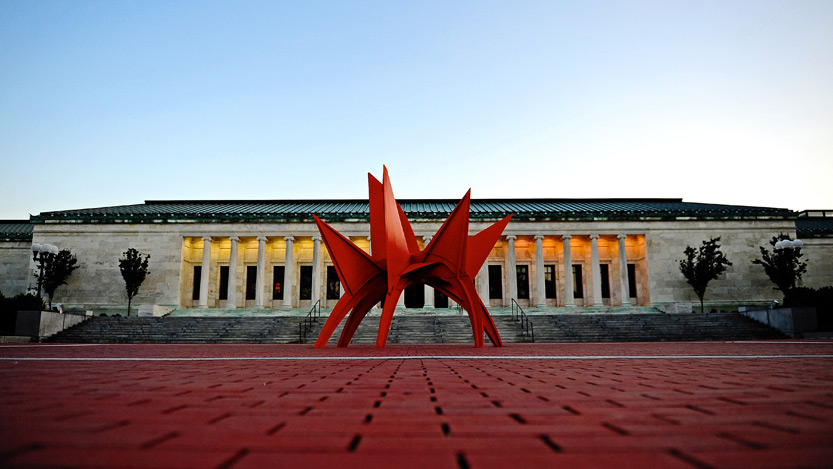 Since its founding in 1901, the Toledo Museum of Art has earned a global reputation for the quality of its collection, its innovative and extensive education programs, and its architecturally significant campus including the Glass Pavilion which received Travel + Leisure's 2007 Design Award for Best Museum. 
More than 30,000 works of art represent American and European painting, the history of art in glass, ancient Greek, Roman, and Egyptian works, Asian and African art, medieval art, sculpture, decorative arts, graphic arts, and modern and contemporary art.
The Museum's campus continues to grow. The main Museum building contains four and a half acres of floor space on two levels. It houses 45 galleries, 15 classroom studios, the 1,750-seat Peristyle concert hall, the 176-seat Little Theater lecture hall, the Resource Center for Educators, the Family Center, the Visual Resources Collection, the Museum Café, and the Museum Store.
The Glass Pavilion has five galleries, a glass study room, classrooms, two hotshops, a multipurpose GlasSalon, public and private courtyard space, and a coffee bar.
The Toledo Museum of Art is a privately-endowed, non-profit institution and opens its collection to the public—free of charge—six days a week, 309 days a year.