Bedford Public Schools (MI)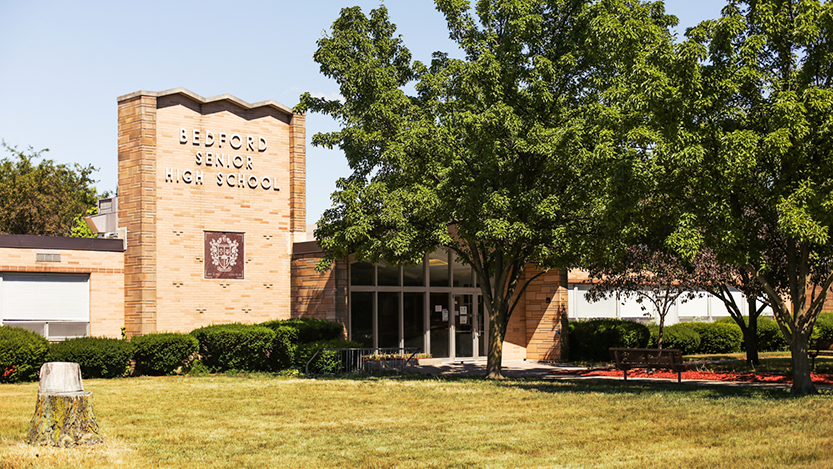 Bedford Public Schools is located in Bedford Township, Michigan in the southeastern corner of Michigan. Our community is 39 square miles and includes the communities of Temperance and Lambertville bordered by Toledo, Ohio to the south. It is home to 30,000 residents and we are proud to offer a high quality education to our 4,460 students. Our Early Education Programs include a Great Start Readiness Program and full day Young Fives classes. Bedford Public Schools has three elementary schools (Douglas Road Elementary, Jackman Road Elementary, and Monroe Road Elementary), Bedford Junior High School and Bedford High School. In addition to the traditional school settings, we offer instruction through the Bedford Virtual Academy using an online curriculum and face-to-face support opportunities. Bedford Public Schools also operates Open Door, an off-campus, alternative high school program.
Click here for more information.